To quote "Hamilton", the world really has turned upside down. Who would have predicted that a global pandemic would upend the global economy, take hundreds of thousands of lives and cause so many of us to completely rethink work, our home lives—and even how (or if) we send our children to school.
Despite all that, and as seriously as I take the toll of Covid-19, I have been surprised and heartened—within my world of enterprise-technology investing here at Battery—with how nimbly so many of our management teams have handled this unprecedented situation. Specifically, many businesses that are creating modern, cloud-based technologies have held their own in this environment—and some have even prospered—as customers increasingly understand the necessity of migrating off-premise and using new, developer-led software tools to innovate more quickly, as well as support and secure a remote workforce. As Microsoft's CEO Satya Nadella put it a couple of months ago, we've seen two years' worth of digital transformation happen in just two months.
Today, I am excited to announce a new industry hire at Battery who will help our enterprise-focused portfolio companies accelerate their journey along this path.
René Bonvanie, a well-known technology operator who was, most recently, an EVP and, immediately prior, the CMO for 10 years at enterprise cybersecurity pioneer Palo Alto Networks, is joining Battery as an executive-in-residence. A 35-year industry veteran who had a front-row seat for most of tech's major transition points, René cut his teeth at giants including Ingres, Oracle, Business Objects, SAP, Salesforce and others before joining Palo Alto Networks in 2009. He is an operator at heart, having started his first software business in his home country of the Netherlands in 1983.
I first met René about five years ago when we served together on the board of Mirantis, an open-source, cloud-services company in which I was an investor. Since then I've witnessed first-hand his ability to refine marketing pipeline, evaluate product pricing and packaging, and shape sales enablement, among other talents—and to help smaller companies grow aggressively, yet efficiently, on their path to $100 million in revenue and beyond. Indeed, René has carved out a niche as a go-to, entrepreneur-friendly advisor for many startups, including Armis, Acronis, Nexthink and others, including some at Battery.
At Battery, working alongside our investment team, René will leverage his startup-advisory background–as well as the extensive domain and go-to-market expertise he built up working at some of the world's largest tech companies–to help us ferret out new investments and help our own portfolio companies scale. We believe he is an authority on the most efficient and scalable go-to-market motions, having played key roles at companies selling perpetual-license software as well as subscriptions and cloud-native technology, appliances and cloud services. He also knows how to step back and think strategically about cloud and open-source levers, market positioning and cloud marketplaces to help companies create a sustainable edge.
The bulk of René's experience, by his own account, is in data, security and infrastructure, though he tells me he's anxious to learn about other sectors of enterprise-tech as well. Most recently at Palo Alto Networks, he helped shape the brand, positioning, and go-to-market strategy of one of security's most recognizable names, guiding the company from a startup with no revenue into a public company with $2.9 billion in revenue today. Palo Alto pioneered next-generation firewall technology but has more recently made a transition to the cloud.
We are obviously extremely pleased to add René to our team to help us enhance our security, cloud and software practice areas—technologies that are only becoming more critical for large organizations as they navigate this new economic normal. Just like Hamilton, we want our young companies to stay scrappy and hungry, and we know René will be an invaluable resource for many of them as they fight for new customers and market leadership.
This material is provided for informational purposes, and it is not, and may not be relied on in any manner as, legal, tax or investment advice or as an offer to sell or a solicitation of an offer to buy an interest in any fund or investment vehicle managed by Battery Ventures or any other Battery entity. 
The information and data are as of the publication date unless otherwise noted.
Content obtained from third-party sources, although believed to be reliable, has not been independently verified as to its accuracy or completeness and cannot be guaranteed. Battery Ventures has no obligation to update, modify or amend the content of this post nor notify its readers in the event that any information, opinion, projection, forecast or estimate included, changes or subsequently becomes inaccurate.
The information above may contain projections or other forward-looking statements regarding future events or expectations. Predictions, opinions and other information discussed in this video are subject to change continually and without notice of any kind and may no longer be true after the date indicated. Battery Ventures assumes no duty to and does not undertake to update forward-looking statements.
Back To Blog
ARTICLE BY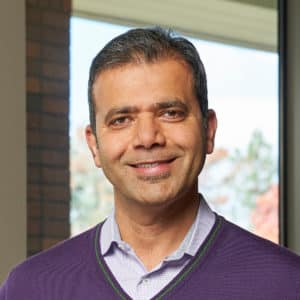 A monthly newsletter to share new ideas, insights and introductions to help entrepreneurs grow their businesses.
Subscribe