The economic news lately has been mixed for sure. Last week, we learned that the U.S. economy grew rapidly in the just-ended second quarter and actually exceeded its pre-pandemic size; gross domestic product increased an impressive 6.5%. Still, the encouraging growth was not as fast as what had been predicted by economists. What's more, new information from the Center for Disease Control revealed that the new Covid-19 Delta variant is far more transmissible than earlier thought. The troubling development raises questions about the viability of the current economic recovery.
While the rest of the economy is still suffering from the first wave of Covid-19, and there is danger of the Delta variant further intensifying economic pressure through inflation and an elongated timeline to recovery, cloud has continued to be an economic bright spot throughout the pandemic.  Last week, the biggest cloud-computing providers reported robust growth, another sign that the cloud is here to stay and has only become more entrenched—and critical for businesses–during the pandemic as we all embrace trends like work-from-home, e-commerce and video streaming, among others.
Market leaders Amazon, Microsoft and Google all reported impressive quarterly revenue growth for their cloud businesses—in Google's case, 54% year-over-year. Microsoft's Azure cloud-computing business grew 51% over the same period while Amazon Web Services' revenue surged 37%. The AWS figures were a bright spot for Amazon, whose total revenue for the quarter came in slightly below research analyst's estimates.
Source: Battery research, public earnings reports
On the business side, "AWS customers recognize that the move to the cloud is very positive for their businesses in the medium and long term," Amazon executive Brian T. Olsavsky said on the company's earnings call last week. "Disruptive economic events like Covid have caused many people to step back and think about how they want to change strategically, and many have come to the conclusion that they do not want to own and run their own data centers," a setup that involves significant capital investment and risk. Instead, they'd rather rent their raw computing power and pay for usage as they go, an increasingly flexible, and popular, proposition.
Meanwhile, Microsoft CEO Satya Nadella told analysts that for "every business, whether you're a retailer or a manufacturer, in the service sector, public sector or private sector, digital adoption is the way you're going to be both resilient as well as transform the core business processes." And that digital adoption usually requires cloud services. He also noted that hybrid work "will require a new operating model spanning people, places and processes"—and, most likely, more cloud technologies to link remote workers and teams and keep them productive when they are in the office.
But this cloud wave is not just benefitting these giant public cloud providers, each of which is worth well over a trillion dollars. It's also fueling the rise of another generation of public, cloud-behemoths-in-waiting—think Zoom, Snowflake, Twilio, Atlassian, MongoDB and others—plus another group of fast-growing, private companies that are rapidly raising money from investors and could go public in the next six to 18 months, market conditions permitting.
I have broadly termed both groups of companies as part of a "Billion-Dollar B2B" wave. In short, it refers to the fact that there is a new group of super-unicorn, cloud-native, B2B companies that are on track to reach a billion dollars in annual recurring revenue, if they haven't reached that threshold already. These companies are growing so rapidly due to a confluence of business-model and market dynamics, including their ability to leverage engaged, online user communities and "bottoms-up" sales models, which don't rely on traditional, expensive enterprise sales forces. These companies can achieve market capitalizations of $50 billion or even $100 billion.
While the economic recovery timeline remains to be seen, the staying power of the cloud is clear.  In the bull case, where the economy recovers and consumer spending returns to pre-Covid-19 levels, digital platforms powered by the cloud will benefit disproportionately as they provide a consistent online and offline experience to consumers.  In the bear case, where the Covid-19 recovery is further delayed by the Delta variant, thereby forcing further extended lockdowns, cloud-powered workplace and ecommerce platforms will continue to flourish, making cloud infrastructure and software the clear winner in this "cloudy" future environment.
Fueled by favorable long-term market trends and efficient go-to-market models, software companies indexed to cloud infrastructure have the potential to grow revenue at 50% annually or more at scale, a possibility which AWS, Microsoft Azure and Google Cloud have already proven to be reality.  While SPACs, electric vehicles and next-gen batteries may be in vogue, Chinese consumer internet companies are tumbling following increased regulatory scrutiny, showcasing the fickle nature of the times.  Cloud, on the other hand, is here to stay, and the steady-state compounding growth over the next decade will continue to provide management teams and investors with a steady hand during these volatile times.
This article originally appeared in Forbes.
The information contained herein is based solely on the opinions of Dharmesh Thakker and Jason Mendel and nothing should be construed as investment advice. This material is provided for informational purposes, and it is not, and may not be relied on in any manner as, legal, tax or investment advice or as an offer to sell or a solicitation of an offer to buy an interest in any fund or investment vehicle managed by Battery Ventures or any other Battery entity.
This information covers investment and market activity, industry or sector trends, or other broad-based economic or market conditions and is for educational purposes. The anecdotal examples throughout are intended for an audience of entrepreneurs in their attempt to build their businesses and not recommendations or endorsements of any particular business.
Content obtained from third-party sources, although believed to be reliable, has not been independently verified as to its accuracy or completeness and cannot be guaranteed. Battery Ventures has no obligation to update, modify or amend the content of this post nor notify its readers in the event that any information, opinion, projection, forecast or estimate included, changes or subsequently becomes inaccurate.
Back To Blog
ARTICLE BY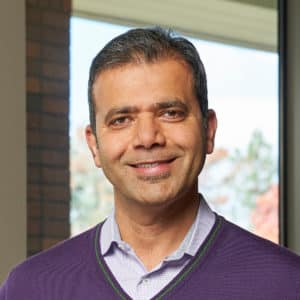 A monthly newsletter to share new ideas, insights and introductions to help entrepreneurs grow their businesses.
Subscribe