This Q&A transcript has been edited for length and clarity.
Bill Binch: I'm excited to welcome our first guest, Chandar Pattabhiram, joining us. Chandar currently serves as the chief marketing officer of Coupa*.  Let's dive in — I have a few areas that I'd love to explore. But first, do you remember how you and I first got connected?
Chandar Pattabhiram: It's great to be here, Bill. And yes, I do, we first met when I was starting at Marketo* to run product and corporate marketing. In that role, of course, the first synergy point is with the Marketo* head of sales, which was you. We actually had our first conversation while you were on vacation, and we needed your input. We immediately clicked, thinking through the decision as a series of plays. As you said then, whether it's by competitor, by vertical, by segment — just pick a play, rinse and repeat, because ultimately, we want to find the fastest track to the most dollars.
Bill Binch: Did you employ a similar playbook when you departed Marketo* and went into Coupa*?
Chandar Pattabhiram: There's an interesting difference. I can summarize all B2B marketing philosophy into five words: set up sales to win. That's really what any B2B marketing philosophy should be. So, in part it's applying the same playbook, but it's important to understand the nuances of segments and applying plays to what the new segment is. That's probably the most important thing I would say when you go from organization A to B is, how do you carry your philosophy but not necessarily blindly replicate your playbook? You've got to tweak the playbook based on what the situation is.
Bill Binch: That's great to hear, and so interesting. I'd love to understand how you think about ABM — what are your thoughts there?
Chandar Pattabhiram: The old ABM philosophy that we learned from John Miller, one of the co-founders at Marketo*, is an important one: don't fish with the net, which is a lot more broad-base. Fishing with a spear and trying to be very targeted is a good philosophy to carry across ABM strategies.
There are three things I'd add to put a practical lens to ABM best practices. One, I think there's a predisposed motion that ABM is only for the large companies, meaning for your large customers. And the answer is no. You can drive account-based marketing for your SMB business as if you're going after that segment as much as you can drive for enterprise business.
Two, when we do ABM, we have to think thoughtfully about how we compensate our ADR and SDR teams to align them more meaningfully with sales, because ultimately, if you're going after a set of target accounts, it doesn't really matter who sourced them.
And three, when it comes to operationalizing ABM, balance capacity with what the needs are. Determine the set of motions needed to engage smaller and larger prospects, respectively.
Bill Binch: I think one of the most important jobs of a CMO is hiring the team – I think that's been one of your superpowers.
Chandar Pattabhiram: Someone once asked me, "what makes a great CMO?" And I said, "There is no such thing as a great CMO. A great CMO is somebody who's got a great head of corporate marketing, a great head of product marketing, a great head of growth marketing, and so on." Otherwise, there's no chance to be one, right?
Bill Binch: Totally, I agree completely with that philosophy. Shifting gears slightly, how should a small company think about building brand?
Chandar Pattabhiram: That's a good question. And it's a tricky thing, right? First off, let me say what not to do, then I'll talk about what to do, based on my experience. If you are less than $20-30M ARR, trying broad mainstream marketing — think billboards — is not the best use of your marketing dollar. Contextual marketing, rather than pervasive mainstream marketing, is the playbook to go to. Who is my buyer, and how do I reach them? Every brand moment is an acquisition moment. Use thought leadership to build brand, and at the same time, drive acquisition — I call it "brandquisition."
Bill Binch: Next one for you, everybody is talking about the current economic environment. What advice would you give marketers right now?
Chandar Pattabhiram: It's a challenging thing for all of us. The CFO, as I say, is the CF-No right now, because the default posture for him or her is, "Why should I invest in any technology in the next 12 months, unless it's giving me more tangible return in the near-term, rather than in the future?" So, if the return is coming two years from now, I might as well wait, right? Right now, marketers have to be a little bit more empirical. You've got to pinpoint where the value is coming in on a short-term basis, rather than long-term. There is no better time to focus on your customer base, and drive. You take the same idea of plays that you and I talked about. If you can run one or two plays to your install base, and go after your install base in a more thoughtful way, then there is no better time. Because that takes all the pressure off your new business growth that you have to do.
Bill Binch: Let's turn to questions pre-submitted by attendees. What are the metrics that a marketing team should be looking at?
Chandar Pattabhiram: The way I think about this is that there are metrics within the engine room of marketing, and then there are metrics in the alignment room with sales and the CEO. And a lot of times we get confused between using those engine room metrics and bringing them to the alignment room, and that fails. Use your ASPs and your win rates to determine: are you winning bigger, faster, or more? Are you directionally helping sales move that forward?
Bill Binch: That's a modern B2B marketer's mindset, I think. Let's get into organizational structure. I can't tell you how many CEOs I meet with today that want their next CMO to be somebody that came up from modern marketing, demand marketing. How should companies think about setting up their marketing organization?
Chandar Pattabhiram: It's a good question. I think of it this way: CEOs have strengths, you have to augment the strength of the CEO and the founding team. Having that growth marketing DNA is more and more important, as is content development skill, the ability to drive thought leadership and customer stories.
Bill Binch: Okay, next up: what is the biggest change, if any, that you've seen as you market through a remote or hybrid workforce?
Chandar Pattabhiram: There's a couple of things. First, there's a shift in how we go after our direct mail and our personalization. Second, I would stay away from running large virtual events. The engagement is very low, nobody wants to join a virtual event for very long. Long-form virtual events are no replacement for physical. We have had some success with one-hour microevents, however.
Bill Binch: Let me go to another one here for you. Across SaaS and AI-as-a-service organizations, what channels – trade shows, LinkedIn, etc. – have been best for B2B marketing?
Chandar Pattabhiram: I would say it depends on the stage of the funnel. At the top of the funnel, intent and your website are the gift that can keep on giving. LinkedIn is a good channel for the middle of the funnel, because once you have your target accounts and there is some engagement, you can go after the executive buyers in your buying persona. Then, for late-middle of the funnel, you can go into field marketing and events.
Bill Binch: I love the funnel stage element of it. For companies with a "freemium" all the way up to a top-down sales model, what does an excellent marketing-to-sales relationship look like?
Chandar Pattabhiram: I have an empirical and an emotional definition there. Empirically, the question to ask is: Are we generating enough pipeline together? It's not sales generating pipeline, it's not marketing generating pipeline – are we doing it together? And emotionally, it's serving as a trusted partner. That's difficult to measure, but very important.
Bill Binch: One more for you: for early-stage companies, how do you get buy-in and define metrics around brand building when so much of your time is focused on driving leads?
Chandar Pattabhiram: This is a brilliant question. There's a whole B2C line that says: "it was not the ad that made Mary go to the supermarket, it's the empty box of cereal that did. But once Mary went to the supermarket, she realized that, hey, that's the brand I recall." So, we market on the recall business. We have to establish brand position early with some content and a brand strategy.
Bill Binch: This is great stuff. I want to thank the audience for joining in to tune into some of the wisdom you've shared with us. I think you're an incredible businessperson.
Chandar Pattabhiram: Thank you, Bill. Appreciate the time, and happy selling everybody.
This material is provided for informational purposes, and it is not, and may not be relied on in any manner as, legal, tax or investment advice or as an offer to sell or a solicitation of an offer to buy an interest in any fund or investment vehicle managed by Battery Ventures or any other Battery entity. 
The information and data are as of the publication date unless otherwise noted.
Content obtained from third-party sources, although believed to be reliable, has not been independently verified as to its accuracy or completeness and cannot be guaranteed. Battery Ventures has no obligation to update, modify or amend the content of this post nor notify its readers in the event that any information, opinion, projection, forecast or estimate included, changes or subsequently becomes inaccurate.
The information above may contain projections or other forward-looking statements regarding future events or expectations. Predictions, opinions and other information discussed in this video are subject to change continually and without notice of any kind and may no longer be true after the date indicated. Battery Ventures assumes no duty to and does not undertake to update forward-looking statements.
*Denotes a Battery portfolio company. For a full list of all Battery investments, please click here.
Back To Blog
ARTICLE BY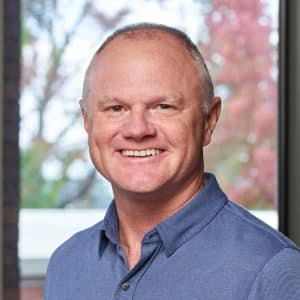 A monthly newsletter to share new ideas, insights and introductions to help entrepreneurs grow their businesses.
Subscribe