Building on my previous blog on how to create your first value-messaging framework, here's a related, but potentially even more impactful idea for sales leaders to think through: How do your SDRs and AEs actually capture the buyer's attention in emails and voicemails? What specific messaging should they be offering in these critical communications, which represent, in many ways, the core building blocks of sales? I've learned a lot of lessons over the years on this topic and distilled some best practices which I'm happy to share.
Any new sales leader joining an organization tunes into the "rap" on the sales floor (or in our new, often-remote world order, listens to Gong* calls to get up to speed). My first days at Marketo* and Pendo* were spent listening—specifically—to how the sales team was delivering our story.
At Marketo our small sales team of two AEs and one SDR sat out on a shared floor, where I camped out as well. Over my first few days, I heard a pitch along these lines:
"Hi Michelle, my name is Mick and I'm calling from Marketo, a marketing-software company. We help you build landing pages, send nurture campaigns, and score your leads. If you'd be interested in a demo, call me back to set it up . . . "
This messaging left me feeling pretty flat. Unless we pulled the needle from a haystack and called a buyer at the exact right time, this message wasn't too compelling. In fact, it was 100% about Marketo. It wasn't about the customer, their problems or how we could help solve them.
After listening for a couple more days, I wanted to upgrade our messaging, or as I called it our "hook". What could we say in 30 seconds that would grab the buyer's attention? It dawned on me that Marketo sold the promise of improving the execution of a customer's marketing journey. Therefore we needed to convey that we understood those problems before we could solve them.
Meanwhile, at that time, websites had become vital for demand generation. Websites were, and still are, where companies provide pricing and trials, and where they funnel their event, SEO and paid advertising leads. It's a company's digital real estate, and every CMO wants to make their site's curb appeal as shiny as possible.
This was our opportunity, I realized! If you asked a CMO what happens when a buyer visits their page and, well, acts like a buyer, they likely would describe a beautiful blue-sky scenario. The reality was that the vision and execution were often really far apart. Luckily for Marketo, we could test this hunch before we ever picked up the phone.
Prior to emailing or calling a prospect, we would visit their site and act like a buyer: download whitepapers, request a demo, sign up for a webinar, etc. Then we'd sit back and wait about a week before we reached back out. This allowed us to evaluate how the prospect executed its own customer-buying process. Did we get an auto-responder email back? Did we get a call from an SDR or an AE? Did we get placed into a drip campaign?
Each rep would do this with 25-50 prospects at the start of the week. We had a spreadsheet to track the replies and note what pings we got back.
After waiting a week, we'd sort that spreadsheet ranking by the actions we witnessed from least effective to most. Then we'd call the companies showing the lowest level of follow-up to our pretend-buyer request. And this time we had a much better message:
"Hi Michelle, it's Mick from Marketo, a marketing-software company. Last week I was doing research on your company and visited your site. I downloaded your best practices paper, I signed up for a future event, and I requested a demo. Since then, I haven't heard anything back from your company, and that's a business problem Marketo helps our customers solve. We ensure no lead slips through the cracks, so let me know if you'd be interested in learning more."
If you're a CMO, your website is your baby. And in this scenario we had just called your baby ugly, albeit gently. Delivering this message proved really effective for getting meetings.
Obviously, selling marketing tech (as Marketo does) made it easier to get an "inside" view of how we could solve our customers' problems, but most technologies are sold using an ROI (return on investment)-based business case. This held true at Pendo, whose business is improving users' experience inside a software product.
The sales team at Pendo could use a site like G2 Crowd to see what actual users were saying about a given prospect's software product. If we saw that the user interface (UI) was clunky, the customer-service experience was rocky, or found similar shortcomings, we could call the prospect and say:
"Hi Michelle, it's Mick from Pendo, a product-analytics and digital-adoption company. I was doing research on G2 Crowd about what your users say about your product, and they call out some challenging items like UI and customer experience. Those are business problems Pendo helps our customers solve without any coding."
You get the gist. Marketo and Pendo's products were different, but the idea of the "hook" worked equally well for both.
Here are some additional suggestions for developing a hook customized to your product, whatever it may be:
1) Measure your ROI
Can you quantify the impact your software provides to your buyer? One of Battery's portfolio companies, Neuron7*, did this early in its lifecycle. While the company was still in seed stage, the CEO created a spreadsheet that tracked five to six outcomes with a formula for calculating the impact of the company's product. This kind of quantification is gold—it gives your marketing team early data to build business cases and keeps the focus on challenges you solve, rather than features of your product.
Early in your product's lifecycle, try to calculate the ROI (this is normally measured by how you help customers increase revenue, save costs, or avert risk).
Adding to the Marketo example above, we quickly gained data and were able to boost our hook with a quantified ROI: ". . . that's a business problem Marketo helps our customers solve, like XYZ Company who saw an 8% increase in lead conversion after installing Marketo."
Prove the results your software brings, and you'll up your game.
2) Build your ROI around use cases
Prior to becoming the CMO of Coupa*, Chandar Pattabhiram joined Marketo* as our VP of product marketing. Early in his tenure, we discussed positioning. The challenge for us was that Marketo sold to the small, midsized and enterprise segments. We sold domestically and internationally. We had B2B and B2C customers. We had multiple products that clients could buy across their business lifecycle. And we had different competitors across all these vectors.
The big question was: With all these variables and use cases, how do we train our team to stay on message? Chandar nailed it—don't chase our tail around specific segments or competitors. Instead, look at our top three to four use cases where we solve problems for customers, train our teams on that, and then message how we're the best at solving those problems. Voilà–it was simple, pure and so spot-on! I still carry this lesson with me today.
If you can create three to four stories driven by use cases, you can create a multi-step marketing campaign. Start with use cases, identify problems, provide your solution and measure the impact. Most customers expect their software vendor to provide a business case to help them do the "internal" sales cycle. You provide that foundation of the ROI story with your use cases. You've just created your first playbook!
3) Visualize with a 2 x 2 box
A simple, effective way to visualize how you are the best solution is to create a two-by- two box. In the upper right quadrant, list the items that differentiate your solution and make you stand out. These are the things that only you do, that no one else can do AND that your customers care about. Now fill in where your competitors stand—they should be in boxes one, three and four.
Here's the fun part—you get to define what the X and Y axis criteria are. You are writing the story! This helps you focus the sales narrative on why you're different. Now teach your sales team to bang their hand on the table while they explain this box in their hook.
Finding your best hook is designed to help you leave that attention-grabbing voicemail or write that standout email to prospective buyers. If you talk about them—your customer and their challenges—instead of you and your product, you're ahead of 95% of the sellers out there. Throw in a splash of use-case development and ROI proof points, and you'll be ahead of 99% of the players out in the market.
This material is provided for informational purposes, and it is not, and may not be relied on in any manner as, legal, tax or investment advice or as an offer to sell or a solicitation of an offer to buy an interest in any fund or investment vehicle managed by Battery Ventures or any other Battery entity. 
The information and data are as of the publication date unless otherwise noted.
Content obtained from third-party sources, although believed to be reliable, has not been independently verified as to its accuracy or completeness and cannot be guaranteed. Battery Ventures has no obligation to update, modify or amend the content of this post nor notify its readers in the event that any information, opinion, projection, forecast or estimate included, changes or subsequently becomes inaccurate.
The information above may contain projections or other forward-looking statements regarding future events or expectations. Predictions, opinions and other information discussed in this video are subject to change continually and without notice of any kind and may no longer be true after the date indicated. Battery Ventures assumes no duty to and does not undertake to update forward-looking statements.
*Denotes a Battery portfolio company. For a full list of all Battery investments, please click here.
Back To Blog
ARTICLE BY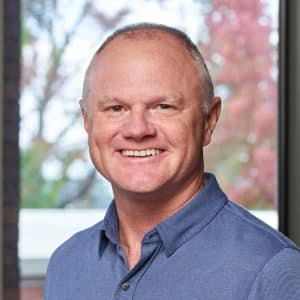 A monthly newsletter to share new ideas, insights and introductions to help entrepreneurs grow their businesses.
Subscribe