Tell us if this happened to you: After nearly two years of toiling at home in sweatpants, accompanied only by your cat, you were excited to finally get back in the office for some human interaction and IRL brainstorming. But after the first week, you realized that despite holding a few critical, in-person meetings—and maybe having a lunch or two out with colleagues—you were logging almost as much time on collaboration apps like Zoom and Slack as you were from home during lockdown. And you had to wear real pants.
We're all still figuring out the new world of hybrid work. But one thing is clear: As we strive to balance productivity, safety and in-person interaction, those new, online communication tools that got us through the pandemic aren't going anywhere.
One problem, though, is that security and compliance haven't yet caught up with these powerful new audio, video and chat platforms. As we imitate regular human interaction over Zoom, Microsoft Teams, Slack and other applications, we're finding that sensitive data and information can be exposed in innumerable ways: Confidential company financials written on a whiteboard might show up in the background on a Zoom call, or details of a deal might be inappropriately shared over Slack.
Before the pandemic, this type of information is easier to contain and control. With business conducted mainly in person, over the phone or on email, corporate security and compliance teams knew how to monitor these platforms to prevent devastating hacks as well as unauthorized leaks that could lead to regulatory or legal trouble. Companies like Proofpoint established significant leadership selling email-security software, and the company has over $1 billion in annual revenue today.
But the huge influx of unstructured data—namely audio, video and chat–shared on new communications platforms has completely changed the game and made many of these older monitoring technologies less relevant, especially as organizations also struggle to comply with new data-privacy and safety regulations such as GDPR and CCPA. The opportunity to address this new, post-pandemic market involving a larger set of online communications is far greater.
To that end, we're excited to announce our investment in Theta Lake*, which makes innovative security and compliance technology for modern collaboration platforms. Theta Lake automatically detects security, data-loss and compliance risks in what is shared, shown, spoken and typed across video, voice, chat and document content. The technology might catch personally identifiable information, like a customer's Social Security number or patient's healthcare data being shared inappropriately on Slack, or an inappropriate investment recommendation shared by a bank employee on a Microsoft Teams meeting. Once qualified, risks are surfaced in an AI-enabled workflow that allows customers to avoid costly regulatory and litigation fines, mitigate data breaches and facilitate the review of collaboration and video data at more than three times the speed of manual review, according to the company. Many large companies across industries are using Theta Lake today to feel confident that their employees are interacting with the tools we rely on today securely and compliantly.
Per Gartner (data here and here), the global market for collaboration software is expected to be $56 billion by 2024, growing at a 5% CAGR, a trend to which Theta Lake is directly indexed. This massive market has been driven partially by Covid-19 and the related, increasing adoption of voice, video and text-based collaboration tools, which have become integral as companies have shifted towards a remote and distributed work environment.
Theta Lake is led by seasoned practitioners, including Co-Founder/CEO Devin Redmond and Co-Founder/Chief Technology Officer Rich Sutton, who have first-hand experience dealing with this pain point from their previous company, Nexgate (acquired by Proofpoint), which focused on security and compliance for social media. The two also have past experiences in data-loss prevention and communication-security and compliance across previous roles at Websense, Symantec, and more.
We are excited to partner with Theta Lake as the company brings confidence to enterprises that their employees are communicating in a secure and compliant manner. We look forward to helping to fuel the company's next chapter of growth.
This material is provided for informational purposes, and it is not, and may not be relied on in any manner as, legal, tax or investment advice or as an offer to sell or a solicitation of an offer to buy an interest in any fund or investment vehicle managed by Battery Ventures or any other Battery entity. 
The information and data are as of the publication date unless otherwise noted.
Content obtained from third-party sources, although believed to be reliable, has not been independently verified as to its accuracy or completeness and cannot be guaranteed. Battery Ventures has no obligation to update, modify or amend the content of this post nor notify its readers in the event that any information, opinion, projection, forecast or estimate included, changes or subsequently becomes inaccurate.
The information above may contain projections or other forward-looking statements regarding future events or expectations. Predictions, opinions and other information discussed in this video are subject to change continually and without notice of any kind and may no longer be true after the date indicated. Battery Ventures assumes no duty to and does not undertake to update forward-looking statements.
*Denotes a Battery portfolio company. For a full list of all Battery investments, please click here.
Back To Blog
ARTICLE BY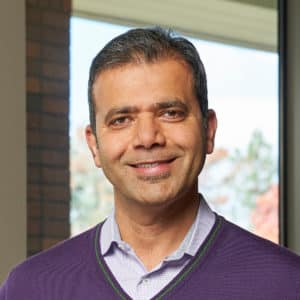 A monthly newsletter to share new ideas, insights and introductions to help entrepreneurs grow their businesses.
Subscribe