As promised, Battery is back with our updated Cloud Quarterly: A Founder's Almanac for Q2 2022.
Since May, we've seen the public software markets settle (slightly) and VC investing begin to slow down—all while founders continued to build great businesses. Software CEOs will need a playbook to navigate these challenging economic conditions, and we hope this report will provide some context that can inform your strategy. As a sneak preview, here are some relevant questions:
What is your current and Breakeven APE? If these terms are foreign to you, read through our thinking on why APE is the right "North Star" efficiency metric around which to rally your team right now. (You can also read a longer take on this topic in TechCrunch.)
What should you do as a CEO to drive efficiency? Each of your orgs can find smart, measured ways to bring down expenses without sacrificing the quality of your offering or experience of your employees. We have specific advice, data, and/or tools for each of your GTM, product, engineering, and IT teams in the themes section of the report.
How difficult will your next fundraise be? Check out our private-markets section to see statistics on the decrease in dollars deployed in Q2, a trend that's continued for the last three quarters, broken out by geography and round stage.
Curious about the latest on public and private valuations, including perspective on how top quartile valuations at each round are trending, and datapoints on the public-to-private valuation lag? We've got that too.
Cloud Quarterly: A Founder's Almanac was created to offer timely insights for CEOs as market conditions are unpredictable. We've already seen some of our own companies marshal this data and begin to utilize these tactics, and we hope you can do the same.
Battery Ventures provides investment advisory services solely to privately offered funds. Battery Ventures neither solicits nor makes its services available to the public or other advisory clients. For more information about Battery Ventures' potential financing capabilities for prospective portfolio companies, please refer to our website.
No assumptions should be made that any investments identified above were or will be profitable. It should not be assumed that recommendations in the future will be profitable or equal the performance of the companies identified above.
Content obtained from third-party sources, although believed to be reliable, has not been independently verified as to its accuracy or completeness and cannot be guaranteed. Battery Ventures has no obligation to update, modify or amend the content of this post nor notify its readers in the event that any information, opinion, projection, forecast or estimate included, changes or subsequently becomes inaccurate.
Back To Blog
ARTICLE BY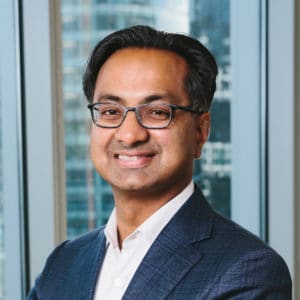 A monthly newsletter to share new ideas, insights and introductions to help entrepreneurs grow their businesses.
Subscribe