These days, it's hard to imagine a time when the financing market for tech startups was actually tepid. But that's the situation we found ourselves in about five-and-a-half years ago when we first invested in Braze*.
We first identified Braze (then known as Appboy) and its great founding team as part of a two-year, mobile-marketing research project focusing on how digital marketers could up their game through enhanced analytics and engagement. The company, at the time, was a bit of an underdog story—the market was noisy, and they weren't the clear market leader yet. And the macro environment was challenging. Revenue multiples for cloud businesses had hit their lowest point since 2012, and the first quarter of 2016 saw a few high-profile stumbles in the public market.
Despite all this uncertainty, we invested an initial $15 million in Braze in April 2016 largely because of our conviction in Braze's visionary team, including co-founders Bill Magnuson and Jonathan Hyman, both whip-smart veterans of data-focused investment company Bridgewater Associates. We believed that their approach to equipping brands for this new mobile era was the most sophisticated in the market, and the feedback we heard from customers was excellent.
To be honest, though, in retrospect, our original investment thesis seems a little myopic. We were focused then on mobile "crossing the chasm" to becoming a mainstream business channel; meanwhile, Bill and the Braze team realized that while mobile changes the marketing game–due to the new technical architecture needed to handle the explosion of data points in real time—the longer-term opportunity for Braze was omnichannel.
Braze's success is due to the incredible management team we've had the honor to work with along the way. These executives include, in addition to Bill and Jon, Myles Kleeger; Kevin Wang; Susan Wiseman; Sara Spivey; Isabelle Winkles; Dan Head; Jessica Bartlett; and Pankaj Malik. Several others have played instrumental roles as well, including Mark Ghermezian, Marissa Aydlett, Oliver Bell and others. Bill also has assembled a top-notch board with leaders from both marketing and enterprise software, including Phil Fernandez, Tara Levy, David Obstler, Doug Pepper and Matt Jacobson. I've been honored to work with them all and was privileged to work with Phil and Doug previously on the board of Marketo*.
We've led several investments in the company since 2016 as Braze has grown into a market leader. Today, we are humbled to be Braze's largest institutional shareholder and honored to have played a part in the company's journey. Every once in a while, a new platform company is founded that has an opportunity to grow into a generational business, and we feel Braze is one such company. Bill, Jon and team, a big congratulations to you all on the listing of BRZE on Nasdaq today. Thank you for the many years of hard work—and we're excited to see what the digital future holds for Braze.
Battery Ventures provides investment advisory services solely to privately offered funds. Battery Ventures neither solicits nor makes its services available to the public or other advisory clients. For more information about Battery Ventures' potential financing capabilities for prospective portfolio companies, please refer to our website.
*Denotes a past or present Battery portfolio company. For a full list of all Battery investments, please click here. No assumptions should be made that any investments identified above were or will be profitable. It should not be assumed that recommendations in the future will be profitable or equal the performance of the companies identified above
Content obtained from third-party sources, although believed to be reliable, has not been independently verified as to its accuracy or completeness and cannot be guaranteed. Battery Ventures has no obligation to update, modify or amend the content of this post nor notify its readers in the event that any information, opinion, projection, forecast or estimate included, changes or subsequently becomes inaccurate.
Back To Blog
ARTICLE BY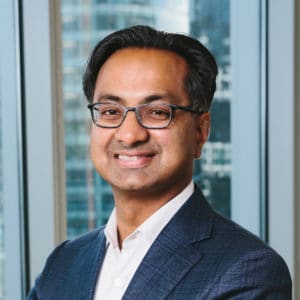 A monthly newsletter to share new ideas, insights and introductions to help entrepreneurs grow their businesses.
Subscribe