How, as a SaaS company, do you validate product-market fit? Scale a sales team? And successfully expand your business overseas? Marketo* CEO Phil Fernandez continues his discussion on these topics and others in his "SaaS Adventure" video interview with Battery's Neeraj Agrawal. You can view the first three segments of the discussion here.
In segment 4 (above), Phil discusses the in-depth interviews he and his co-founder conducted with marketers to figure out exactly what features Marketo's product should offer, and how it should be used in the field, before they designed the product. They determined that generally, "marketing had been under-served" by technology, partly because marketing functions and budgets inside companies were so diverse, covering so many different types of activities. Ultimately, Marketo's executives decided not to pursue a "freemium" business model; instead, they moved more slowly and tried to capture valuable, paying customers. "Our goal was, how do we get 100,000 paid customers, not a million free customers," Fernandez tells Agrawal.
[tweetherder]Why freemium wasn't the right model for @Marketo–@philf1217 chats with @NeerajVC on video[/tweetherder].
Segment 5: Scaling Sales Management 
Here, Fernandez and Agrawal talk about the challenges of scaling operations–specifically, a company's sales team–as revenue at a company reaches various milestones. Finding the right salespeople and sales leaders becomes critical. (Agrawal has coined the term #T2D3, or "triple, triple, double, double, double" to describe the revenue jumps many SaaS companies experience in various time periods.) "Each step is hard because it's moving the cheese, it's changing things," Fernandez says. "And people have to find new ways of working together. As you think about building whole new layers of management, everything changes."
[tweetherder]#T2D3 is not without its pains; @philf1217, @marketo's advice on scaling management[/tweetherder]
[tweetherder]Scaling sales means changing the whole way you manage a company; lessons from @marketo by @philf1217[/tweetherder]
Segment 6: International Expansion
Finally, Fernandez talks to Agrawal about the always-difficult process of expanding a company's operations overseas. Fernandez feels strongly that companies must have a critical mass of resources ready to support this move before they make it. "I think going sub-scale internationally is mostly how I see it fail," he notes. "You have to have the resources to get to scale." In Marketo's case, the company concentrated its resources in one European sales hub, Dublin, and deployed sales, product-support and marketing personnel right off the bat.
[tweetherder]Thinking of expanding overseas? Don't be cheap, says @Marketo's @philf1217[/tweetherder]
[tweetherder]Dublin had a "phone based sales tradition" and a great sales leader for @Marketo's overseas push. @philf1217[/tweetherder]
Phil Fernandez was the first guest in Agrawal's SaaS Adventure video-interview series. In the series, Agrawal, a Battery general partner and SaaS investor, analyzes the ins-and-outs—and ups and downs–of building a breakout software company, offering lessons for entrepreneurs. To watch more videos from Fernandez's interview, click here. And here is link to Neeraj's inaugural SaaS Adventure blog post, which sets the stage for these CEO interviews.
This material is provided for informational purposes, and it is not, and may not be relied on in any manner as, legal, tax or investment advice or as an offer to sell or a solicitation of an offer to buy an interest in any fund or investment vehicle managed by Battery Ventures or any other Battery entity. 
The information and data are as of the publication date unless otherwise noted.
Content obtained from third-party sources, although believed to be reliable, has not been independently verified as to its accuracy or completeness and cannot be guaranteed. Battery Ventures has no obligation to update, modify or amend the content of this post nor notify its readers in the event that any information, opinion, projection, forecast or estimate included, changes or subsequently becomes inaccurate.
The information above may contain projections or other forward-looking statements regarding future events or expectations. Predictions, opinions and other information discussed in this video are subject to change continually and without notice of any kind and may no longer be true after the date indicated. Battery Ventures assumes no duty to and does not undertake to update forward-looking statements.
*Denotes a Battery portfolio company. For a full list of all Battery investments, please click here.
Back To Blog
ARTICLE BY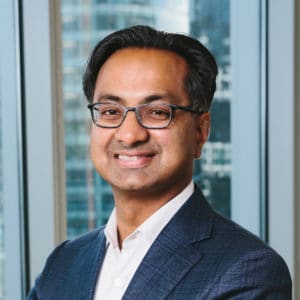 A monthly newsletter to share new ideas, insights and introductions to help entrepreneurs grow their businesses.
Subscribe