Stop me if you've heard this one before: On Monday I visit a vendor site to learn about its software product and see a demo. The product looks right up my alley and I'm primed to give a try. But standing in my way is a friendly SDR/BDR (sales development rep/business development rep). This person spends 15 minutes qualifying me and then sets me up with a higher-ranking account executive (AE). On Tuesday, the AE calls me and asks me the same questions the BDR did, and then informs me that to get a product demo, we need to talk to a sales engineer, a discussion we can schedule for Wednesday.
The span from Monday to Wednesday to learn more about this product feels like an eternity. Meanwhile, this company's competition let me come to their site, watch their videos, download their product, and start using (and possibly buy!) without ever needing to speak with any humans! No waiting, no friction— a seamless process.
The enterprise SDR/BDR model has been dialed in for enterprise software companies for the past 25 years and has made sense. Lower-cost people filtering your leads is better than sending mass numbers of tire-kickers to the higher paid AEs. This model has become entrenched in the marketing funnel and many technology companies, like Salesloft, have been created for optimizing this function.
Why PLG is Re-shaping the Inbound BDR Model
But progress happens and models change. The BDR model is now shifting, thanks to the rise of product-led growth (PLG). To define PLG quickly: It means letting your users/customers/buyers download and use your software with as little friction as possible. No BDRs taking up the customer's time to qualify them, no AEs adding steps to the process, and no SEs running through demos when the customer could just watch a video on the website–just the end-user coming to your site, installing your product, and using it.
If this is starting to resonate, then you'll recognize some of the early companies that embraced this distribution model–Atlassian and Slack, to name two. They built their businesses not with a traditional sales-led model, but instead by letting their users consume the product effortlessly with only as much interaction with human salespeople as the buyer wants and needs.
Back to the BDRs and the shift occurring in the enterprise-selling model. Around 2010, we started to see control of the buying process shifting from sellers to buyers. Free trials, transparent pricing, and cloud models enabled this transition, and the result was a better- educated, ready-to-execute buyer. The BDR model kicked into high gear during this period–buyer knocks on our door, BDR pounces on them, and once they clear the qualification hurdles (normally some simple criteria like Budget, Authority to make the purchase, Need for the product, and Timeline, known as BANT*), the lead advanced from marketing-qualified to sales-qualified.
The challenge with this model is friction. In the complex, enterprise-selling world of 2010, putting the BDR handoff between your tire kickers and qualified leads was right. But in 2021 and beyond, this may be repelling buyers. Today, when you insert BDRs into the process, you're taking very interested potential customers, frustrating them and delaying their purchase to serve your needs as the seller—not theirs as the buyer.
If your software company is struggling to adapt to this trend, here are three ways to catch up:
1. Take advantage of tech tools.
The BDR model, particularly for inbound routing, needs a refresh—and again, there are tech companies helping fuel the motion. Companies like Calendly or Chili Piper (which let prospects self-service if they want to schedule a call with the sales team—see a Chili Piper example below) or ZoomInfo (which collects customer information speedily and conveniently) enable buyers to schedule their own demos and bypass the whole BDR cluster. That's right–connecting the highest-intent prospects directly to your most skilled asset: your sales reps (no offense to BDRs, of course. This author started his career as a BDR in 1993, so there's a place for you in my heart!).
Also improved is the technology to separate the wheat from chaff. Companies like Cheq.ai* are helping mitigate the acquisition challenge of poor/bad-quality leads, improving the success of getting quality leads direct to sales team faster.
2. Think friction-free even for upselling and expansion.
The easier/friction-free/self-service trend isn't limited to just landing the logo. It's also spreading over to the expansion and upsell side of the house, as companies look to increase their NRR/NDR (net retained revenue/net dollar revenue) through product-led processes too. Companies like Pendo* and Amplitude* enable this – they let you observe user behavior and shape the ideal buyer experience, allowing you to make add-on selling easier for your customers. Many companies like JFrog* are benefitting from self-service models to drive their expansion sales.
3. Re-deploy your BDRs to take better advantage of their skills.
Returning to the BDRs: Are they going the way of the dinosaurs? Of course not–you've hired, trained, and ramped them. Let's educate them on the new model and apply their talents where we really need them—in processes like out-bounding and demoing where a sales-led motion is necessary (and trust me, there are places where this still makes sense). The most forward-thinking companies will be re-deploying their BDRs now, focusing the benefit of their experience on customers that want or need a high-touch approach, and streamlining the buying process for everyone else.
The bottom line: software companies today must tune into the model transition that's happening now and ask how they're evolving with the change. Don't let your BDRs become dinosaurs – we all know how that story ultimately played out.
Battery Ventures provides investment advisory services solely to privately offered funds. Battery Ventures neither solicits nor makes its services available to the public or other advisory clients. For more information about Battery Ventures' potential financing capabilities for prospective portfolio companies, please refer to our website.
*Denotes a past or present Battery portfolio company. For a full list of all Battery investments, please click here. No assumptions should be made that any investments identified above were or will be profitable. It should not be assumed that recommendations in the future will be profitable or equal the performance of the companies identified above.
Content obtained from third-party sources, although believed to be reliable, has not been independently verified as to its accuracy or completeness and cannot be guaranteed. Battery Ventures has no obligation to update, modify or amend the content of this post nor notify its readers in the event that any information, opinion, projection, forecast or estimate included, changes or subsequently becomes inaccurate.
Back To Blog
ARTICLE BY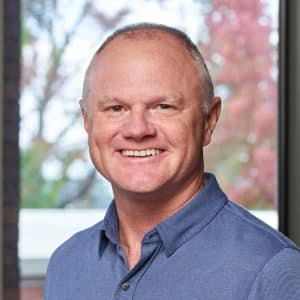 A monthly newsletter to share new ideas, insights and introductions to help entrepreneurs grow their businesses.
Subscribe