In 2016, we wrote a blog post discussing the fact that, at the time, mobile devices had more users than desktop computers. This shift led us to make investments in Braze* and Amplitude*, two companies that offered next-generation mobile-marketing and analytics solutions. We believed that these companies would be able to serve the needs of the moment in a way that their respective incumbents, ExactTarget and Omniture*, could not.
We also spent a lot of time thinking about what company could become the "Salesforce for mobile". We spoke with many companies trying to become the leading player in this space by building for the emerging mobile UI.
As it turns out, Braze and Amplitude have both become public companies, but there is no clear "Salesforce for mobile" – instead, Salesforce has adapted to the mobile era and maintained its dominant position in the customer relationship management (CRM) category. This outcome highlights the fact that even in a time of major technological shift, incumbent companies can adapt and continue to thrive.
Fast forward to today, and we are having another "mobile moment" – except this time, we think the shift could be even bigger. We're referring to "generative AI", a broad label for a new type of artificial intelligence that can generate new content based on patterns it has learned from input data.
As we consider the potential impact of generative AI on various industries, we're asking ourselves the same questions we did seven years ago: in which categories will this technology serve as a disruptor, empowering a new workflow that could not exist before, and where will it just make existing solutions more valuable?
Meet Seek*: Generative AI for Data Teams
As we considered these questions, we spoke to Seek, a company founded by Sarah Nagy in 2021 to address a common pain point for data teams she had felt first-hand.
Imagine you're a sales representative at a large company and you have a big pitch meeting tomorrow. You want to come prepared with the best data possible – for example, information on the number of customers you serve in the client's industry, which features similar customers use the most, and the uptime for a specific module they asked about. This type of information can't be easily obtained from a BI tool, so you might have to email someone on your data team and ask for help.
The data analyst would then have to search through old worksheets in Snowflake for relevant information, or perhaps even start from scratch to generate the query. This can be a time-consuming and disruptive task, taking the analyst away from her other projects.
Seek solves this problem by using generative AI to translate natural-language questions into SQL queries. This process allows data analysts to focus on key initiatives rather than being bogged down by ad-hoc requests, and it also gives business users the ability to easily access data that may not be summarized in standard dashboards.
With Seek, all questions and corresponding SQL are stored in one place, creating a centralized knowledge base for data teams. This is something that doesn't exist currently, and the automated generation of SQL code is the key enabling technology that makes it possible.
We're excited to be supporting Seek's mission to empower companies to "Seek what matters" and become more data-driven without overwhelming the data team. We're thrilled to be on this journey alongside Sarah Guo from Conviction (another board together!) and an incredible group of angels including Bob Muglia (Snowflake), Tristan Handy (dbt), and Mustafa Suleyman (Deepmind).
You can check out Seek here.
This material is provided for informational purposes, and it is not, and may not be relied on in any manner as, legal, tax or investment advice or as an offer to sell or a solicitation of an offer to buy an interest in any fund or investment vehicle managed by Battery Ventures or any other Battery entity. 
The information and data are as of the publication date unless otherwise noted.
Content obtained from third-party sources, although believed to be reliable, has not been independently verified as to its accuracy or completeness and cannot be guaranteed. Battery Ventures has no obligation to update, modify or amend the content of this post nor notify its readers in the event that any information, opinion, projection, forecast or estimate included, changes or subsequently becomes inaccurate.
The information above may contain projections or other forward-looking statements regarding future events or expectations. Predictions, opinions and other information discussed in this video are subject to change continually and without notice of any kind and may no longer be true after the date indicated. Battery Ventures assumes no duty to and does not undertake to update forward-looking statements.
*Denotes a Battery portfolio company. For a full list of all Battery investments, please click here.
Back To Blog
ARTICLE BY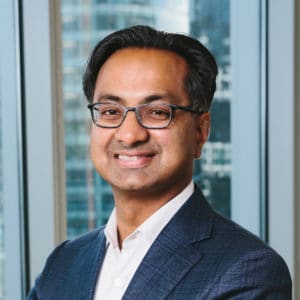 A monthly newsletter to share new ideas, insights and introductions to help entrepreneurs grow their businesses.
Subscribe