Most SaaS companies build a corporate slide deck to describe their product and convey their value to customers—and almost all of these decks include a customer logo slide. This is the slide where you showcase and "brag" about the quality of your customers and try to establish your reputation. In the US, you'll often hear this called "the NASCAR slide", referring to NASCAR racing cars that have logos pasted all over them.
Whatever you call this slide, its purpose is to express why you're clearly a good vendor for customers to select. Let's walk through how to make this slide really sing loudly and tell the best story for your company. We'll start with logo slides for small or younger companies.
Early-stage companies, who often struggle with early sales, tend to put every customer they have onto this slide. As you grow, however, my advice is to include only the best logos. Here's what a typical customer slide/NASCAR slide looks like:
There's nothing wrong with this slide, but it's probably not reaching its full potential.
This slide can be a weapon. It can be used terrifically well or, more often the case, poorly.
A poor example is what happens when you ask one of your account executives to "present" the customer slide, and they answer with, "Umm, here is our list of customers including Coca-Cola." Okay . . . if you're selling to Pepsi, that name drop may be relevant, but otherwise the overall story is pretty flat. The rep puts the slide up for five or six seconds and then moves along with little impact.
Fortunately, there's a better way to build and message. Phil Fernandez, co-founder and CEO of Marketo*, saw the NASCAR slide as a way to transport a customer through our journey as a company, which has transformed my own thinking about this slide. Let me share three filters you should consider to get the maximum bang out this slide.
1. Start with size
Look at your customer base and be sure to represent across all the segments into which you sell. If you sell to small businesses all the way up to enterprises, you'll want a good representation of customers in each group. Remember, readers are used to thin-slicing this slide, so put some of your biggest, most notable customers in the top left of the slide. You want to grab their attention with your name brands. In the lower sections of the slide, place your SMB customers, because that design demonstrates how you span from small to big.
2. Look at industry/category

This part gets really fun. A lot of poorly considered customer slides list technology customers almost exclusively. When you try to sell to Verizon, and all they see are software companies on your logo slide, they'll likely ask you about your telco presence. Get ahead of the curve—build your deck considering customer size first, and then incorporate specific industries. This lets your sellers actually spend some time on the slide and derive more value from it. Imagine an AE saying, "Not only do we sell to SMBs, as evidenced by Customer A and Customer B, but we also sell to really big customers like Walmart and Amazon. Another thing you'll notice here is that we sell to tech companies, telcos, and insurance providers, meaning that our use cases apply cross-industry . . . "
3. Add geography

When I moved to Australia in 2016 with Marketo, I got a crash course in the importance of having customers that "look like me". Our slide decks had zero customer logos from customers in the Australia/APAC region despite the fact we'd been there almost four years. You need to localize this slide for the geographic markets you sell to.
Adding the element of geography enables your sales reps to tell an even more pointed and specific story. They will point out the size of customers, industry span of the logos, and the fact that you have buyers in the U.S., in Europe, in Asia, etc. I've even seen this work successfully down to the regional level – meaning if the sales team is based in the eastern part of the U.S., they customize the slide to include companies with East Coast HQs. Or consider flipping this: If you're building the customer slide for Europe, create it with the majority of logos from the region.
There are even more filters to consider. Some companies sell to both B2B and B2C customers, for example, and that may play a strategic part of your value message. Or you may have multiple products and want to display customers across your catalog. And consider use cases, too – most companies sell to a short list of use cases. You might benefit by organizing your NASCAR slide that way.
The customer slide can be a great differentiator. Your existing slide might actually be fine as-is, but for the fact the sales team hasn't been trained on the meta story – that it's not about the specific logos on the slide, it's about the broader company story they need to tell your buyer. As organizations grow, nuances like the right talk-track for the customer-logo slide can get lost. And it's subtle; the slide above doesn't look drastically different than the one a few paragraphs above. But the story each slide conveys, if properly taught, can be dramatic.
Don't forget this: When you started your company, you may have built your original customer slide with certain thinking in mind and delivered an accompanying message. As an actionable take-way, I encourage you to test your customer slide presentation inside your org. Go find out how your customer slide is being delivered. Is it a five-second throw-away slide, or are you arming your GTM team with a slide and accompanying narrative that really pops for customers? It's easy to figure out and a great way to make sure the team is all on the same page.
This material is provided for informational purposes, and it is not, and may not be relied on in any manner as, legal, tax or investment advice or as an offer to sell or a solicitation of an offer to buy an interest in any fund or investment vehicle managed by Battery Ventures or any other Battery entity. 
The information and data are as of the publication date unless otherwise noted.
Content obtained from third-party sources, although believed to be reliable, has not been independently verified as to its accuracy or completeness and cannot be guaranteed. Battery Ventures has no obligation to update, modify or amend the content of this post nor notify its readers in the event that any information, opinion, projection, forecast or estimate included, changes or subsequently becomes inaccurate.
The information above may contain projections or other forward-looking statements regarding future events or expectations. Predictions, opinions and other information discussed in this video are subject to change continually and without notice of any kind and may no longer be true after the date indicated. Battery Ventures assumes no duty to and does not undertake to update forward-looking statements.
*Denotes a Battery portfolio company. For a full list of all Battery investments, please click here.
Back To Blog
ARTICLE BY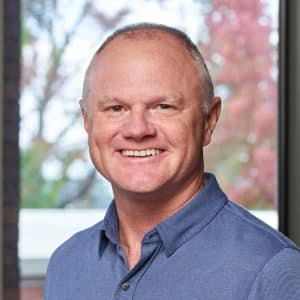 A monthly newsletter to share new ideas, insights and introductions to help entrepreneurs grow their businesses.
Subscribe