Following a successful 20-year career at Cisco, many people in Carlos Dominguez's shoes would have hung up their jersey. However, Dominguez decided to do the opposite: he left the established technology giant and jumped into the startup arena, becoming president and chief operating officer at Sprinklr *, a social-media management company, where he previously served on the board of directors for four years.

In the latest installment of our SaaS Adventure video series, Dominguez sits down with Battery Ventures' General Partner Neeraj Agrawal to talk about leadership, staying current on changing technology and how he has successfully navigated a fast-growing field.
In segment 1 (above), Dominguez elaborates on the differences he has encountered moving from Cisco to Sprinklr, but notes that what continues to be the same–regardless of company size–is leadership. Humbly, Dominguez discusses how he has never aimed to be the smartest person in the room. "Part of being a great leader is knowing your strengths and weaknesses," he states. To build a great team, Dominguez describes how he strives to hire people who know more about topics that he knows less about. To that point, he explains that one of the biggest mistakes a leader can make is to stifle people's growth out of fear of them becoming better. "In the end, having the confidence to take care of your employees over yourself will result in a very loyal team," he advises.
Segment 2: The Transformation of Social
In the second segment, Dominguez describes how at first he discounted the influence of social media on enterprises, saying it was hard to see the value; "what do you do with 140 characters after all?" he jokes. However, he describes how over his career he has seen the internet, mobility and social come together to create a powerhouse unlike ever before. "It's no longer what I say as a brand, it's what people say about me as a brand," he notes. This dynamic shift, which Dominguez describes as the democratization of information, puts power not in the hands of businesses, but in the hands of the consumer.
Carlos Dominguez was the fourth guest in Agrawal's SaaS adventure video interview series. Follow the links to watch previous episodes featuring Ragy Thomas, CEO of Sprinklr (here); Jyoti Bansal, founder of AppDynamics (here), and Phil Fernandez, CEO of Marketo (here).
This material is provided for informational purposes, and it is not, and may not be relied on in any manner as, legal, tax or investment advice or as an offer to sell or a solicitation of an offer to buy an interest in any fund or investment vehicle managed by Battery Ventures or any other Battery entity. 
The information and data are as of the publication date unless otherwise noted.
Content obtained from third-party sources, although believed to be reliable, has not been independently verified as to its accuracy or completeness and cannot be guaranteed. Battery Ventures has no obligation to update, modify or amend the content of this post nor notify its readers in the event that any information, opinion, projection, forecast or estimate included, changes or subsequently becomes inaccurate.
The information above may contain projections or other forward-looking statements regarding future events or expectations. Predictions, opinions and other information discussed in this video are subject to change continually and without notice of any kind and may no longer be true after the date indicated. Battery Ventures assumes no duty to and does not undertake to update forward-looking statements.
*Denotes a Battery portfolio company. For a full list of all Battery investments, please click here.
Back To Blog
ARTICLE BY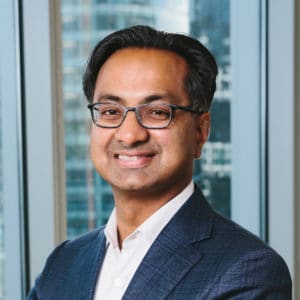 A monthly newsletter to share new ideas, insights and introductions to help entrepreneurs grow their businesses.
Subscribe