Battery Ventures recently teamed back up with Glassdoor*, the jobs and recruiting marketplace, to produce a list of the "25 Highest Rated Public Cloud Companies To Work For". The roundup of public companies builds on a similar, previous list of privately held cloud companies released by Battery and Glassdoor in August.
The list highlights 25 larger, publicly traded companies—all focused on "business-to-business" cloud computing–where employees report the highest levels of satisfaction at work, according to employee feedback shared on Glassdoor. The top five highest-rated companies were Ultimate Software; Instructure; HubSpot; Zendesk; and Guidewire (you can see the full rankings and read our joint press release about the project here).
And digging into the data, we unearthed a number of interesting insights, especially when comparing the rankings and reviews of this cloud-industry specific list, versus broader trends on Glassdoor. Below is an infographic we developed to highlight some of these data points, and I dive into these points in more detail in my blog post "Highest-Rated Cloud Companies To Work For, Part 2: The Public Winners." I'd encourage you to check that out too.
This material is provided for informational purposes, and it is not, and may not be relied on in any manner as, legal, tax or investment advice or as an offer to sell or a solicitation of an offer to buy an interest in any fund or investment vehicle managed by Battery Ventures or any other Battery entity. 
The information and data are as of the publication date unless otherwise noted.
Content obtained from third-party sources, although believed to be reliable, has not been independently verified as to its accuracy or completeness and cannot be guaranteed. Battery Ventures has no obligation to update, modify or amend the content of this post nor notify its readers in the event that any information, opinion, projection, forecast or estimate included, changes or subsequently becomes inaccurate.
The information above may contain projections or other forward-looking statements regarding future events or expectations. Predictions, opinions and other information discussed in this video are subject to change continually and without notice of any kind and may no longer be true after the date indicated. Battery Ventures assumes no duty to and does not undertake to update forward-looking statements.
*Denotes a Battery portfolio company. For a full list of all Battery investments, please click here.
Back To Blog
ARTICLE BY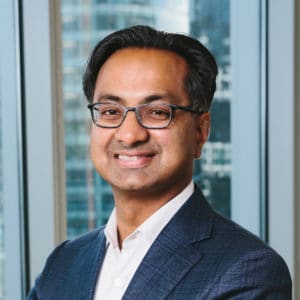 A monthly newsletter to share new ideas, insights and introductions to help entrepreneurs grow their businesses.
Subscribe