This is part three of our guide for software-as-a-service (SaaS) companies that are ready to move upmarket into the enterprise sector. In part one, we helped you identify whether your company is ready to start making big moves in that direction, and part two guided you through making your product enterprise-ready. In this post, we dive deep into the marketing organization's role in the process, plus cover the sales development rep (SDR) team.
MARKETING
Your marketing org will undergo a sizable shift as you move into the enterprise. In the early days of marketing at a company focused on small- and medium-sized buyers, your marketing strategy is likely heavily digitally driven and inbound-led. This aligns well with your goal at this stage: acquiring logos. It's about filling the top of the funnel with marketing qualified leads (MQLs) and getting at-bats for the sales team. This stage is where the automation of finding and moving prospects through your funnel is top of mind. As an acquisition marketing team, you're probably picking your customers less than your customers are picking you. That's good though—because you're learning if your ICP and your personas are right. But you're essentially serving anyone who knocks on the door.
As you make your move into the enterprise, a few transitions will occur. First, your marketing org will switch to picking your customers. What I mean is you become much more targeted in choosing to whom you will sell. This is pretty normal—you're now focusing on accounts that fit into your ideal buying profile, and you may even go as far as segmenting your sales teams by industry. This typically goes hand in hand with a shift to creating an outbound, account-based marketing organization.
This is another way of saying you're going to segment your marketing team. We're all familiar with segmenting the sale team; we also align our CS team to specific sales segments. But a common miss is not doing the same with your marketing team. This is a higher-quality effort less about touching the prospect, and more about engaging them. This also means you're marketing less about products and more about outcomes. Lower-volume marketing programs result in more high-touch events (think dinners, meetups, sporting events) where you have more 1:1 time with your buyer in a personal setting.
Metrics also become much more sophisticated. As an early-stage company, you likely track leads and conversions through a single funnel across stages like MQLs, sales-qualified leads (SQLs), opportunities and closed won/lost. You likely look at what sources bring your leads— paid search, demo requests, events etc. And a lot of the pipeline that you close each quarter got created in that quarter—meaning you're operating with fast sales cycles.
As you mature upwards into the enterprise, your marketing metrics will expand into several funnels. You'll differentiate between three types of leads—inbound, outbound and (if you have this channel) by partner. You'll need to add segmentation across these—small, mid and enterprise. You'll start watching velocity through the stages. Cost per source, as measured by your segments, will become top of mind.
All of this will entail splitting your marketing org. Much like sales and CS segment their teams, your "one-for-all" team should also split to velocity focus vs. high-touch focus.
Likewise, many marketing orgs delineate between acquisition and customer efforts. Remember: When you first started the company, you had one product to market. As you move to the enterprise, that often coincides with the release of a new product or the acquisition of another company. This creates a new dynamic: You now need your brand to pull new logos, but you need messaging, communication plans and sales training on how to take product B, product C and so forth back to the customer.
Customer Marketing
You'll be making a switch to marketing to customers (vs. prospects) and a shift towards customer use/case studies.
Marketing to prospects, or what many call "acquisition marketing", is what you've likely been focused on up to this point. A key to succeeding in the enterprise space is expanding your product within your big accounts, which means your marketing team will need to learn how to message and market back into the customer base. Whether you are simply trying to take the current product you sell into a new division, or trying to sell your ancillary products (product B or product C) to your first enterprise buyer, your marketing function needs to be planning this. This again means that marketing teams expand and sometimes bifurcate. I've seen marketing orgs that were split on new business/acquisition marketing vs. customer marketing. I've also seen models with small- and mid-market marketing teams vs. enterprise teams. The point is that the type of marketing you're doing will grow in complexity.
On the customer case study and reference side, be prepared when you start selling up that prospects will ask for references that look like them. Now it's likely that you've landed a few enterprise customers already—so invest in them. You will want these logos on your customer slide (the "NASCAR" slide, full of logos just like those on the side of a race car), and you will want them as vocal advocates. Your new enterprise buyer will ask to speak with your existing enterprise customers, so if you have them, be sure to invest from a customer-success side. This can be a vexing issue for sellers—they can be successful at the sales cycle with new enterprise companies, but then they encounter the cold-start problem of not enough reference customers. That's why when you land a big brand, even if for a divisional-type rollout, it's worth investing in that partnership to make sure it succeeds.
Pricing/packaging
Since pricing often falls under the marketing umbrella, we'll cover a few points here.
The way you price your product will also undergo changes as you move into the enterprise. Normally, when you launch your first product, you have one product and one price. As is normal in the SaaS world, you soon start to tier your product offerings. It's critical to remember from the product section earlier in this guide that security and integrations aren't the proper trigger for tiers—you need to "meet your buyers where they live", which means bringing new, advanced products to them as well as must-have features. If your product team is dropping two to three medium-to-big ­­­features simultaneously, you should consider whether you "gate" those features into a higher tier. This creates separation from the rest of the product tiers and can be an enticing reason for buyers to move up a tier and pay more.
SDRs
Your SDRs will evolve their mission, too, from outbound to targeted marketing. That's also an organizational shift because roles actually change. Instead of reacting to inbound lead flow, you will now need this team using email, social and phone calls to reach out in coordinated campaigns to find and educate buyers. Your hiring profile likely changes: Many companies hire inbound SDRs as an entry-level role. But a good outbound SDR is rarely a recent college grad. This is someone skilled in techniques for prospecting, talking with buyers and qualifying leads.
A tremendous amount of process change supports this org shift. In addition to implementing marketing software that centralizes your leads and manages campaigns, you will need good-quality data sources, tools for out-bounding, possibly account-based marketing (ABM) software tools and, most importantly, lots of content.
The content itself shifts in nature. It normally goes from product/feature-focused to areas like thought leadership, market validation, ROI tools and case studies by similar companies (i.e., sending an insurance company content about a telco that uses your product is neither genuine nor targeted).
The importance of prospecting grows at this stage. This transition relies on product marketing to help train the sales team on messaging. Whether the SDRs are owned by marketing or sales, it's likely that they are segmented between inbound and outbound prospecting. Many companies miss proactively thinking about a prospecting methodology into the enterprise.
Read part 4: legal, finance and HR here. 
This material is provided for informational purposes, and it is not, and may not be relied on in any manner as, legal, tax or investment advice or as an offer to sell or a solicitation of an offer to buy an interest in any fund or investment vehicle managed by Battery Ventures or any other Battery entity. 
The information and data are as of the publication date unless otherwise noted.
Content obtained from third-party sources, although believed to be reliable, has not been independently verified as to its accuracy or completeness and cannot be guaranteed. Battery Ventures has no obligation to update, modify or amend the content of this post nor notify its readers in the event that any information, opinion, projection, forecast or estimate included, changes or subsequently becomes inaccurate.
The information above may contain projections or other forward-looking statements regarding future events or expectations. Predictions, opinions and other information discussed in this video are subject to change continually and without notice of any kind and may no longer be true after the date indicated. Battery Ventures assumes no duty to and does not undertake to update forward-looking statements.
Back To Blog
ARTICLE BY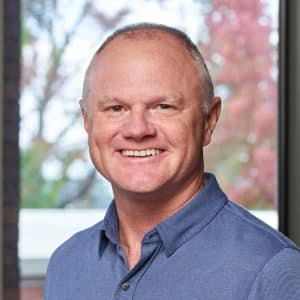 A monthly newsletter to share new ideas, insights and introductions to help entrepreneurs grow their businesses.
Subscribe