Today, we're excited to launch a new report series focused on cloud software: "The Cloud Quarterly: A Founder's Almanac."
For years, we've released an annual Software Report (last year's edition here) filled with data about operational and fundraising trends, IPOs and hot new software sectors, among other data. We sat down to write this year's version . . . but then found we kept re-writing it. With the market so volatile these days, we had the sense that any report we put together would become immediately stale. By refreshing this data quarterly, we hope that you will find it much more useful.
The report contains three sections, all pertaining to cloud companies: public-market data, venture-market data, and key product themes that our team is focused on.
We are subtitling the report "A Founder's Almanac" because, like the Farmers' Almanac, we hope that this report can serve as reference material for cloud founders as they make decisions around business planning. Our report contains only one animal pun (the ARR per employee, or "APE" metric); we will try to avoid the temptation going forward, but we offer no promises.
Some of the main topics we discuss include:
Covid "pull-forward" and the durability of growth reacceleration for SaaS companies;
The "Four Zones" of the Rule of 40 and what they tell us about the value of growth vs. profitability;
Understanding the 2021 class of IPOs;
The state of various venture funding, for all round sizes, and VC investment across geographies;
Key themes we're investing behind, including the "Employee Software Stack."
In the report (which you can find here), we provide "blue box" commentary on most of our slides, but we wish we had the space to give more context to the data.
A huge thanks to Jack Mattei, Olivia Henkoff, Matt Klineman and Isabel von Stauffenberg for their assistance in putting this report together. This project would not be possible without them.
Further analysis of the report in TechCrunch here. 
Battery Ventures provides investment advisory services solely to privately offered funds. Battery Ventures neither solicits nor makes its services available to the public or other advisory clients. For more information about Battery Ventures' potential financing capabilities for prospective portfolio companies, please refer to our website.
*Denotes a past or present Battery portfolio company. For a full list of all Battery investments, please click here. No assumptions should be made that any investments identified above were or will be profitable. It should not be assumed that recommendations in the future will be profitable or equal the performance of the companies identified above.
Content obtained from third-party sources, although believed to be reliable, has not been independently verified as to its accuracy or completeness and cannot be guaranteed. Battery Ventures has no obligation to update, modify or amend the content of this post nor notify its readers in the event that any information, opinion, projection, forecast or estimate included, changes or subsequently becomes inaccurate.
Back To Blog
ARTICLE BY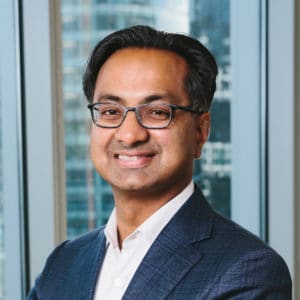 A monthly newsletter to share new ideas, insights and introductions to help entrepreneurs grow their businesses.
Subscribe