Do happy employees make for happy stock returns?
In the case of the firms honored in Glassdoor's most recent "Best Places to Work" list, that appears to be true. Our analysis of the data underlying the rankings found that on average, the year-to-date stock return for the 27 large public companies on the Glassdoor list was 15.0%. (The median was also 15%.) That handily outpaced the 9.7% return for the S&P 500 during the same period.
Though Glassdoor honored 50 large companies and 50 small-to-medium sized businesses, which had fewer than 1,000 employees each, not all the companies on the large-firm list are publicly traded.
The largest single stock gain on the large-company list came from Southwest Airlines (#15), whose shares rose more than 120% (and appropriately carry the stock-ticker LUV on the NYSE). The next-biggest gainers were networking firm F5 Networks (#4), up 43.9%; computer giant Apple (#18), up 39.7%; and online real-estate firm Zillow (#33), up 39.6%.
Stock appreciation over the course of the year was likely one factor driving employee happiness, of course, leading to better ratings by employees for their companies—so that could be as large a dynamic as  happy employees driving better returns. Glassdoor created the "Best Places to Work" list based on those workplace ratings, which run on a five-point scale and include factors such as satisfaction with work-life balance and compensation, and qualitative insights about the employees' overall work experience. Large-company winner Google had an overall score of 4.5.
But stock price clearly wasn't the only factor in the ratings; the Top 50 firm with the worst stock performance, call-center software company Interactive Intelligence (down 35.7% so far this year), for example, finished 44th on the list. And shares of Chevron, which finished sixth, are down 16.1% for the year, putting the stock 25.7% below the S&P.  Overall, shares of 33% of the large, publicly traded companies on the list actually are down year-to-date.
Technology companies were the most heavily represented of any sector on this year's large-company list. Thirty-four percent of the Top 50 were tech firms. Other well-represented sectors included consumer products (20%), healthcare (16%) and consulting (14%). Technology firms are also well-known for putting an emphasis on extra benefits and employee morale, particularly in this competitive hiring environment, which could have contributed to their heavy representation on the list.
Interestingly, however, we couldn't find a correlation between an individual company's actual Glassdoor rating (on the five-point scale)–or its CEO approval rating–and stock appreciation. The link between high ratings and stock appreciation held only in the aggregate with the broader list of companies.
We are planning to do more work in the coming weeks to see if we can draw any other conclusions between Glassdoor statistics and company performance. We think the Glassdoor ratings represent an extremely valuable metric for companies, and we look forward to seeing next year's winners!
Neeraj Agrawal is a general partner and Logan Bartlett is an associate at Battery Ventures in Boston. Mr. Agrawal serves on Glassdoor's board.
For a full list of all Battery investments and exits, please go here.
Back To Blog
ARTICLE BY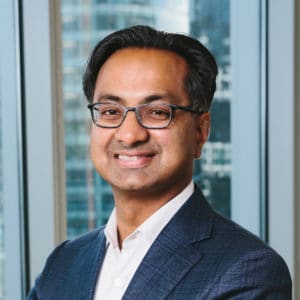 A monthly newsletter to share new ideas, insights and introductions to help entrepreneurs grow their businesses.
Subscribe