We used to go to work.
We used to spend 9.5 full days of our year commuting. We used to be limited to the job opportunities that were nearby. We used to be at work for roughly the same hours every day – no matter what was going on in our personal lives. We used to spend less time with our family and loved ones.
Things are obviously not the same anymore. Many companies were forced to adopt remote working due to Covid-19, but this "new normal" clearly has some advantages. Studies show that employees prefer the option of working from home (IBM survey, PWC survey). Per a Gartner survey, 82% of companies intend to permit remote working at least some of the time when Covid-19 is over, and 47% will let employees work remotely all of the time. Physical office real estate is a $3.68T market, making this perhaps one of the largest offline-to-online transitions left. This is a massive shift.
Today, we are excited to announce our investment in Teamflow*. Teamflow's product is a virtual office where teams work, meet, and hang out together. Teamflow brings back the presence of being in the office, the energy of working in the same room, and the spontaneity of hallway conversations – in short, the joy of feeling like a team.
Just as Slack hoped to "kill email", Teamflow aims to kill scheduled meetings. The benefit of Teamflow is the contextual visual presence it gives compared to email or Slack. When you're in Teamflow, you're "running into" your colleagues in the hallway. You can lock your door if you're busy or hang out on the couch if you're open to meetings. It is designed to spur more serendipitous interactions and quick one minute swing-bys—recreating the social aspects of the in-person office environment that we miss in remote work.
Teamflow creates a new medium where people feel more connected and the stakes are lower to bring up new ideas. Many great ideas are bad and fragile in their embryonic stage, and our existing tools make it hard for these to emerge. For example, people are afraid to share nascent ideas in an email, which could easily be forwarded and mis-interpreted as a fully-fleshed proposal. Zoom can make this worse because of the "spotlight" effect, where you can only speak to the entire group at a time, worsening the "dictatorship of the articulate" and the disadvantage incurred by more timid voices. Zoom is also inherently exclusionary: if you are joining a room it is because you were invited. For companies trying to include more diverse voices in decision making, Teamflow naturally brings more people to the table.
Some of the other benefits of virtual offices over physical offices are obvious and material. For starters, Teamflow is much cheaper: Starting at $15/person/month, Teamflow is ~2% the cost of a physical office.  We used to go to work for the stuff – the fax machines, the copier, the binders. All of that has moved to the cloud. Physical offices are constrained by the number of meeting rooms, whiteboards, and "nice offices"; Teamflow has infinite real estate and materials.
The reasons that we go to work are not for the stuff; it's also for the people. It's the collaboration, the chatting by the water cooler. It's the serendipitous moments that lead to innovation and build culture.
In our personal lives, "hanging out with people" moved online well before Covid-19. We all still see our friends sometimes, but at least in certain demographics, most communication happens over text message, FaceTime, Instagram, etc. Some of the people we feel closest to are people we barely see in person. The cloud is pretty good at this social-networking thing.
In our conversations with customers, we've heard a consistent user journey for Teamflow. Many companies start with a small team whose members find they like Teamflow more than Zoom for internal meetings and hangouts. At first, they use Teamflow for a scheduled hour or two a week. Then, they start "hanging out" in the office while they drink coffee or eat lunch. Pretty soon, people are in it all day.
We've heard stories of new product ideas that emerged from a chance encounter on the platform; new employees who have never met anyone they work with, but feel like they know all their colleagues; engineering "office hours" where many conversations happen at once and you walk up to whoever is free; an executive who saw two colleagues about to deploy the wrong configuration and intervened to stop a huge production issue; and managers who no longer need to be invited to every meeting, knowing that they can pop over and say hi for a few minutes (and people know where to find them). While most of the people we spoke with think they will go back to the office one day, they do not see the role for Teamflow going away – in a hybrid-work world, where some employees work from home and many companies have multiple offices, this is one place where everyone can meet. The phrase we heard repeatedly is "Teamflow feels warm."
We used to go to work, and that has changed. We are thrilled to partner with Teamflow and build for a future where you can work anywhere and still feel like a team.
Battery Ventures provides investment advisory services solely to privately offered funds. Battery Ventures neither solicits nor makes its services available to the public or other advisory clients. For more information about Battery Ventures' potential financing capabilities for prospective portfolio companies, please refer to our website.
*Denotes a past or present Battery portfolio company. For a full list of all Battery investments, please click here. No assumptions should be made that any investments identified above were or will be profitable. It should not be assumed that recommendations in the future will be profitable or equal the performance of the companies identified above.
Content obtained from third-party sources, although believed to be reliable, has not been independently verified as to its accuracy or completeness and cannot be guaranteed. Battery Ventures has no obligation to update, modify or amend the content of this post nor notify its readers in the event that any information, opinion, projection, forecast or estimate included, changes or subsequently becomes inaccurate.
Back To Blog
ARTICLE BY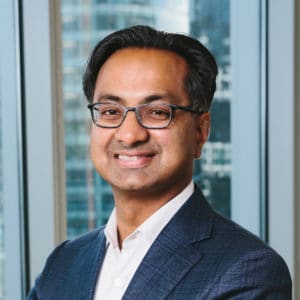 A monthly newsletter to share new ideas, insights and introductions to help entrepreneurs grow their businesses.
Subscribe