We don't go into a Verizon store to learn about a new phone today – we buy it online. We make mobile check deposits instead of going into a bank branch. We love visiting our local ice cream parlor, but you can get soft serve delivered before it melts. Today, the voice of your company isn't the local store associate you used to see every time you walked in; it's the contact center agent you'll probably never talk to again.
There are a half-trillion words exchanged between companies and customers in contact centers every day. To-date, this has been mostly dark data that companies fail to leverage, as the cost of transcribing conversations has been too high, and the analytic capabilities on top of this data set were immature. But recent advancements in conversational AI are getting us up the curve quickly, and they are coming at a time that companies are transforming their contact center stack. According to Gartner, cloud contact center penetration grew from 16% to 25% last year. Just this past month, Zoom announced it would pay $14.7 billion for cloud contact center company Five9.
Why all the interest? Twenty years ago, an individual might have read an ad in a newspaper and called a number to learn more about a product. That conversation would have been straightforward. But today's customers do more research on the internet and are generally far more educated on the products and services they use, leading to contact center queries that are more complex and less standardized. When companies think about the "voice of customer," typically they look to customer surveys and market research. But the richest conversations about your brand – frustration points, product opportunities, emerging competitors – are happening right under your nose.
And these conversations aren't just happening over the phone: live chat, texting, email, messaging apps and social media are growing considerations. Conversations that start on one channel commonly shift over to another, which ups the complexity in understanding conversations and serving your customers' needs.
These dynamics have made contact center agent training much more difficult, particularly given the high-churn nature of the position (30-45% turnover annually). According to Gartner, 80% of contact center leaders expect an increase in agents working from home post-pandemic (and 71% of agents worked remotely during COVID), which makes agent monitoring and training even more difficult.
Our human connection to brands comes, increasingly, from talking to the people who are the most stressed, lowest paid, and shortest tenured. And the most sophisticated companies have no idea what is happening in ~99% of these conversations. It's time for this to change.
—
Today, we are excited to announce our investment in Level AI*. Level AI productizes cutting-edge research in conversational AI and analyzes a contact center's omnichannel interactions in real-time, powering automation, analytics, and agent-assist workflows.
Level is looking to make the same impact on customer service data that Amplitude* makes on product data. Amplitude has the key insight that the analysis of product actions is enriched through the context of behavioral cohorts; Level's key insight is that the analysis of words in a conversation is enriched through a deep understanding of intent.
Saying "I would never cancel my account" is much different than saying "I want to discontinue my account." If you want to run analysis on phishing attempts, it would be impossible to come up with a list of text strings that fully encompass that idea. True conversation intelligence is key for accurately tagging and analyzing conversations, which then allows Level to power automation workflows and assist agents in real-time. We have been inspired by our conversations with the forward-thinking CX leaders that have become Level's customers, hearing about the novel use cases they discovered for Level's technology and the new understanding they have of their interactions with customers.
Level AI was founded by Ashish Nagar, who most recently was a product leader for Amazon Alexa's conversational AI team. He is joined by Sumeet Khullar, who left Facebook to lead Level's technology team. We are excited to work with them to bring a new layer of intelligence to customer service data, and to help companies develop their voice.
Battery Ventures provides investment advisory services solely to privately offered funds. Battery Ventures neither solicits nor makes its services available to the public or other advisory clients. For more information about Battery Ventures' potential financing capabilities for prospective portfolio companies, please refer to our website.
*Denotes a past or present Battery portfolio company. For a full list of all Battery investments, please click here. No assumptions should be made that any investments identified above were or will be profitable. It should not be assumed that recommendations in the future will be profitable or equal the performance of the companies identified above.
Content obtained from third-party sources, although believed to be reliable, has not been independently verified as to its accuracy or completeness and cannot be guaranteed. Battery Ventures has no obligation to update, modify or amend the content of this post nor notify its readers in the event that any information, opinion, projection, forecast or estimate included, changes or subsequently becomes inaccurate.
Back To Blog
ARTICLE BY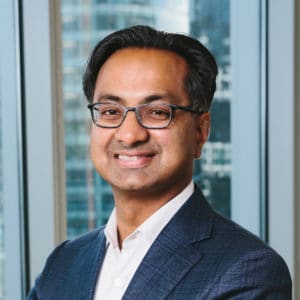 A monthly newsletter to share new ideas, insights and introductions to help entrepreneurs grow their businesses.
Subscribe