Today marks a huge milestone for digital optimization software company Amplitude* and its visionary co-founding team, Spenser Skates, Curtis Liu and Jeffrey Wang. But back in 2014, when my firm first tried to invest in Amplitude and lost out to another VC, I wasn't sure I'd be a part of this amazing journey.
Battery put in a term sheet to invest in Amplitude's A round that year. But Spenser and his team chose to partner with Eric Vishria at Benchmark instead. Trying to win the deal, I recall taking Spenser to a nice dinner in Boston while he was visiting his family in his hometown of Cambridge. I clearly remember two things from that night: Spenser getting carded by the wait staff (I think he was 25 but looked much younger!), and how obvious it was that Spenser was going to build an enduring company.
But picking Eric and Benchmark turned out to be a great decision for Amplitude. Eric has been a brilliant mentor and advisor to the Amplitude team, helping them refine their product, recruit great talent, and serving as a rock for the management team. He deserves many kudos for his impact, and we wouldn't be here without his support.
Even though we lost the Series A, Battery had so much conviction in Spenser and in Amplitude that we decided we could not let the company go. We had a chip on our shoulder, and really wanted to be involved! We closely tracked the company's progress and actively kept in touch with Spenser, stopping by to see him regularly when travelling to San Francisco. And finally, in 2016, the stars aligned, and Battery was lucky enough to lead Amplitude's $15 million Series B financing.
It has been quite a ride since then. When we first invested, I wrote a blog post outlining our rationale for the investment; it was centered around the increasing importance of data to help companies, particularly in the consumer space, refine their mobile offerings and help them better understand their users. In many ways we viewed Amplitude as a next-generation Omniture*, the well-known analytics company that focused on websites and wasn't architected for this new reality. (And of course, Spenser was almost genetically engineered to lead an analytics company—both his parents are proud PhD's in biostatistics.)
Since that time Amplitude's business has matured—and Spenser has also grown into a great leader. It's been gratifying to watch him scale his company and invest in culture and people. Spenser knew the importance of celebrating big milestones, and when the company hit $10 million in ARR, he agreed to let his leadership team throw him into the freezing San Francisco Bay. Moreover, Spenser has really impressed me with his humility and his growth mindset – even in the early days of Amplitude, he always asked the most pressing and insightful questions on how best to scale his business. His co-founders Curtis Liu and Jeffrey Wang have been instrumental in building a great product and technical team, as have Justin Bauer (EVP of product) and Shadi Rostami (SVP of engineering).
On the non-engineering/product side, there are almost too many great leaders at Amplitude to name. But they definitely include CFO Hoang Vuong; CRO Matt Heinz; CMO/chief of strategy Jennifer Johnson (JJ); Chief People Officer Julie Currie; and General Counsel Liz Fisher. No longer at Amplitude, but hugely impactful during their time there, are people like Matt Althauser, Lisa Nielsen, Caitlin Haberberger, Dean Patton, Sandhya Hedge and James Donelan, among others.
Finally, the Amplitude board and its observers have been a steady force through the company's swift growth and maturation. In addition to Eric Vishria, it has been a privilege to work with Pat Grady from Sequoia, Somesh Dash from IVP and Ethel Chen from GIC. Independent board members Ron Gill, Erica Schultz, Catherine Wong, Jim Whitehurst and Elisa Steele have contributed enormously as well.
It has been one heck of a ride so far, and it feels like we're just getting started. Happy listing day to Spenser, Curtis and Jeffrey! I'm grateful for the second chance you gave us and, more importantly, the tremendous impact you are having on the lives of our employees, customers, and partners. Congratulations Amplitude (AMPL) and enjoy the moment!
This material is provided for informational purposes, and it is not, and may not be relied on in any manner as, legal, tax or investment advice or as an offer to sell or a solicitation of an offer to buy an interest in any fund or investment vehicle managed by Battery Ventures or any other Battery entity. 
The information and data are as of the publication date unless otherwise noted.
Content obtained from third-party sources, although believed to be reliable, has not been independently verified as to its accuracy or completeness and cannot be guaranteed. Battery Ventures has no obligation to update, modify or amend the content of this post nor notify its readers in the event that any information, opinion, projection, forecast or estimate included, changes or subsequently becomes inaccurate.
The information above may contain projections or other forward-looking statements regarding future events or expectations. Predictions, opinions and other information discussed in this video are subject to change continually and without notice of any kind and may no longer be true after the date indicated. Battery Ventures assumes no duty to and does not undertake to update forward-looking statements.
*Denotes a Battery portfolio company. For a full list of all Battery investments, please click here.
Back To Blog
ARTICLE BY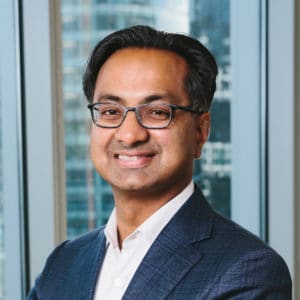 A monthly newsletter to share new ideas, insights and introductions to help entrepreneurs grow their businesses.
Subscribe