When the coronavirus first hit the U.S. in force early last year, walloping the economy and stock market, I don't think many tech investors could have predicted the situation we find ourselves in now.
Of course, many people across the country are hurting terribly, health-wise and economically, as we wait for widespread vaccine distribution. We should all be mindful of that and use our resources to help. (Twilio's Jeff Lawson had a great Twitter thread about that recently.) In our narrow world, many venture-backed technology companies have been impacted, too: If you're in a sector like travel or hospitality, just like your local mom-and-pop business, you're likely still struggling.
But what I, and probably many of my fellow investors, didn't anticipate was how the pandemic would actually fuel demand for many technologies and help create a frothy market for initial-public offerings and tech M&A that should extend well into this year. Just look at the news in the last few weeks of 2020: DoorDash, a lifeline for homebound people who can't visit restaurants (or, presumably, cook), staged a blockbuster IPO and is now valued at more than $45 billion, according to Yahoo finance. (Shares did dip recently when a short-selling research firm called the deal the "most ridiculous" of 2020.) Meanwhile, B2B-focused Salesforce agreed to acquire fellow software company Slack for an eye-popping $27.7 billion, highlighting how important Slack's workplace-collaboration technology has become at a time when many people are still working from home—and likely will be well into 2021.
What else is in store for tech this year, particularly in the B2B/enterprise world? Here are some predictions:
Cloudier skies ahead
If you thought the past decade of massive cloud adoption is due to let up, think again! Into 2021, the effects of Covid will only accelerate the adoption of cloud-computing technologies and related software as companies across industries rush to transform themselves digitally to stay relevant in this remote- and hybrid-work world—and better serve customers demanding better digital experiences. Expect the next year, and in fact decade, to usher in accelerated cloud adoption and more software innovation in areas like IT infrastructure, analytics / AI and cybersecurity, all of which should benefit smaller companies selling those technologies.
At startups and large enterprises alike, this uptick in adoption could be two to three times the pace of what we have seen the last few years. The stakes are large as $2 trillion in IT spending is up for grabs from innovators as well as legacy players racing to modernize their offerings.
Pandemic habits die hard
Ingrained habits don't change quickly, and we expect productivity-centric companies like Zoom, DocuSign and Slack, among others, to continue to gain ground post pandemic, even as some workers return to the office in 2021. Those company names have even become verbs in our collective lexicon.
Simply put, hybrid workplaces—which require these new technologies—look like they're here to stay. Developed economies will continue to adopt these collaboration tools and, potentially, drive a productivity boom cycle while also onboarding talent from emerging technology hotbeds in Eastern Europe and APAC, whose workers are all just a Zoom call or Slack message away. We expect to see more globally distributed enterprises starting in 2021, enabled by productivity and collaboration tools, which will help drive faster hiring and innovation—as well as better margins and more-efficient cost structures at many companies. The pandemic (and productivity tools) has trained us to be productive despite physical distance, and we will continue to reap the benefits of this change in the years ahead.
More IPOs on the way
Last year saw IPO multiples at euphoric levels—companies often valued at 100 times next twelve-month revenues, which is historically unprecedented. This was driven by rapid growth at innovators like Snowflake, Zoom and others, as well as investor excitement about those companies' durable, long-term revenue streams, plus continued low interest rates (which make stocks a good option as opposed to other investments). As we return from the pandemic and there is rotation of dollars from tech to sectors hurt by the pandemic, like travel, hospitality and energy, we will see 2021 multiples return to normal yet healthy levels (perhaps 20 to 25 times forward revenues).
But I believe the IPO wave will continue. The overall number of IPOs is still much lower than in previous years, given the ability for promising companies to raise huge private financing rounds, a trend that's been around for several years. And many public software companies today are growing much faster at scale than we've seen historically—50% to 60% annual revenue growth, in many cases, even at $1 billion revenue levels. Moreover, factors such as their cloud-based operations; efficient, product-led sales motions; and more-flexible, remote workforces will result in higher profitability at scale, which investors love and will continue to reward with healthy, albeit normalized valuation levels, in 2021.
Maybe not every Snowflake is unique?
Over the last two decades we've seen just a handful of companies hit a $100 billion market cap—companies like Facebook, Google, Netflix, Nvidia, etc. But in 2020, Zoom, Snowflake and Airbnb launched out of the gate with IPO valuations near $100 billion, while newer companies like Twilio, Atlassian, ServiceNow zoomed past the $50 billion mark as they benefitted from companies buying technology as part of cloud-led, digital-transformation efforts.
In 2021, expect to see software companies in adjacent sectors hit revenue levels of $1 billion to $5 billion and amass market caps of $50 billion. These will be the startups that are indexed to mega-trends like cloud computing and data; are best-in-class in their respective segments; and are capable of independently building solid franchises, rather than becoming yet another tool in the arsenal of one of the big cloud players.
A new (higher) bar for M&A
As the IPO market hit new heights this year, the M&A landscape was brisk as well, likely setting a new bar for deal activity in 2021.
Historically, most M&A happens at prices below $1 billion, while companies staging IPOs are worth more like $3 billion to $5 billion at their debuts. Moving into 2021, we're seeing IPOs worth significantly more than that and prices for acquisitions catching up as well, as evidenced by the enormous Salesforce/Slack deal. That was the second-largest software acquisition ever and represented the highest revenue multiple for any acquired software company ever. It is bound to set a new bar for future deals.
In 2021, a new set of buyers (think CrowdStrike, Okta, Datadog*, Snowflake) will have the balance sheets and $20 billion-plus market caps to support making these large acquisitions; they can raise debt and equity in the public markets to finance these deals relatively easily. Special-purpose acquisition companies (SPACs) are another source of capital that will provide an alternative to high-growth, high- potential companies and drive M&A prices higher for quality assets.
The healthcare news gets better
Healthcare was the dominant story of 2020, obviously, and healthcare as a business has been challenged from every angle during the pandemic; the virus uncovered our inability (at least in the U.S.) to co-ordinate rapid testing and enforce contact tracing, though there was obviously progress on vaccines and new treatments.
Necessity is the mother of invention, however, and now we're seeing a healthcare-tech renaissance that should continue into 2021. Even simple changes like visiting doctors remotely over Zoom, or receiving wellness treatments to handle anxiety, have driven a massive surge in telemedicine, a huge new business opportunity. Meanwhile, big data and AI innovation has helped drug companies launch a vaccine at unprecedented speed. Patients, forced by economic pressure, have turned to online marketplaces like GoodRx for prescription drugs, while Amazon's entry in the pharmacy space will up the competition for incumbents and benefit consumers. All in all, we expect our archaic and complex healthcare system, which makes up a significant portion of US GDP, to finally modernize in 2021 and beyond.
So, hang onto your hats. I remain hopeful about vaccine distribution and a more competent administration in Washington in 2021, but also about B2B tech's ability to leverage the markets to create even more value going forward.
This article originally appeared in Forbes.
This material is provided for informational purposes, and it is not, and may not be relied on in any manner as, legal, tax or investment advice or as an offer to sell or a solicitation of an offer to buy an interest in any fund or investment vehicle managed by Battery Ventures or any other Battery entity. 
The information and data are as of the publication date unless otherwise noted.
Content obtained from third-party sources, although believed to be reliable, has not been independently verified as to its accuracy or completeness and cannot be guaranteed. Battery Ventures has no obligation to update, modify or amend the content of this post nor notify its readers in the event that any information, opinion, projection, forecast or estimate included, changes or subsequently becomes inaccurate.
The information above may contain projections or other forward-looking statements regarding future events or expectations. Predictions, opinions and other information discussed in this video are subject to change continually and without notice of any kind and may no longer be true after the date indicated. Battery Ventures assumes no duty to and does not undertake to update forward-looking statements.
*Denotes a Battery portfolio company. For a full list of all Battery investments, please click here.
Back To Blog
ARTICLE BY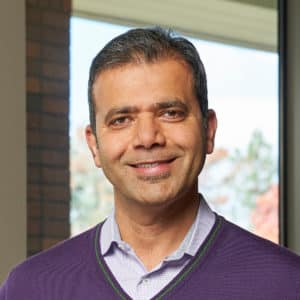 A monthly newsletter to share new ideas, insights and introductions to help entrepreneurs grow their businesses.
Subscribe