We originally led Teamflow*'s Series A investment round in March of this year. It has been a whirlwind seven months since then, including a $35 million Series B announced a few months ago.
We are not only investors, but power users of Teamflow–and one of our joys this year has been watching the team rapidly iterate on product and experiencing the results first-hand. Now, the team is rolling out Teamflow 2.0, so that everyone suffering from Zoom fatigue and Slack anxiety can discover a way to make remote work much more fun and productive.
To give one example: Every Monday we huddle for our internal, weekly team meeting in Teamflow. This is our time to talk through all the companies we've met in the past week and discuss next steps; chat through new project areas we're working on; run through the closing checklist on new investments, etc.
These meetings involve a mess of Google Sheets and Word documents, sharing links, checking calendars, flipping through pitch decks, taking notes on next steps, and more.  We used to do these sessions in Zoom. We'd alternate sharing screens, and our attention would dart to all our other tabs.
In Teamflow, we have a dedicated, online room for our Monday meeting. We sit around a virtual table. We have persistent apps that stay open throughout the week – the list of companies we spoke with, notes from our last meeting – and multiple people can share their screens at once (a pitch deck here, a company website there). We can move through our agenda much more productively, but Teamflow isn't just about making the same conversations more efficient — the medium shapes our conversations by centering our discussions around germane content.
From scheduled meetings like our Monday huddle, to informal hangouts playing games (we love Draw Battle!), Teamflow is our team space. It's helping us get more done, but also feel closer together. We feel more productive, but also spend a lot more time laughing.
As of last month, only 33% of office workers have returned to in-person work. The New York Times found that the majority of workers would prefer to either work at home full-time or work in a hybrid model. In March, we wrote that We Used to Go to Work. Seven months later, we find ourselves in the midst of a Great Resignation, caused in large part by employees being forced to go back to an office.
We strongly believe that remote and hybrid work is not a necessary evil in a new normal. Organizations can become more innovative, employees can feel more engaged, and teams can be more productive than ever before. The pandemic forced us to flip a switch overnight and use a web of old tools to face new collaboration challenges, but there can be a better way forward. You can check out Teamflow here (for free).
—-
A few major new features in the product worth mentioning:
A complete redesign that makes your virtual space feel like it has more character than your physical office ever did.
AI face-framing that is a godsend for people with standing desks (or who just like to pace a bit while they think).
A mobile app that makes joining a conversation on the go much easier.
Shared screen-share pointers so that you never have to say "I was looking at this".
This material is provided for informational purposes, and it is not, and may not be relied on in any manner as, legal, tax or investment advice or as an offer to sell or a solicitation of an offer to buy an interest in any fund or investment vehicle managed by Battery Ventures or any other Battery entity. 
The information and data are as of the publication date unless otherwise noted.
Content obtained from third-party sources, although believed to be reliable, has not been independently verified as to its accuracy or completeness and cannot be guaranteed. Battery Ventures has no obligation to update, modify or amend the content of this post nor notify its readers in the event that any information, opinion, projection, forecast or estimate included, changes or subsequently becomes inaccurate.
The information above may contain projections or other forward-looking statements regarding future events or expectations. Predictions, opinions and other information discussed in this video are subject to change continually and without notice of any kind and may no longer be true after the date indicated. Battery Ventures assumes no duty to and does not undertake to update forward-looking statements.
*Denotes a Battery portfolio company. For a full list of all Battery investments, please click here.
Back To Blog
ARTICLE BY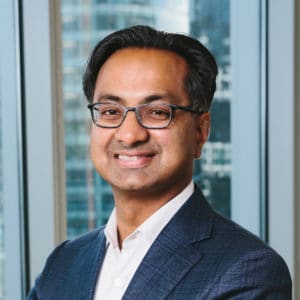 A monthly newsletter to share new ideas, insights and introductions to help entrepreneurs grow their businesses.
Subscribe