In cities from San Francisco to New York, and Houston to Atlanta for that matter, we hear the buzz of easy, quick lifestyle choices these days. Just hop in an Uber to get to the restaurant—forget driving and insuring your own car! Summon DoorDash to get a hot meal delivered to your home; why buy groceries and cook? Tap your Airbnb app to book your next vacation rental and, of course, swipe right on Tinder for your next date. Clearly, many of us are now living largely in an asset-free world, meaning our personal lives are marked by many low- or no-commitment options, all facilitated by technology.
Contrast this with our professional lives, at least in the technology world. We show up to work these days and legitimately wonder why our last CIO ended up in the high-commitment situation of paying Oracle, VMware or Dell for a perpetual software license that we now have to babysit for years. Many of us work aggressively to (rightfully) pick best-in-class software tools. We're migrating to open-source, "try-before-you-buy" annual technology subscriptions—and, increasingly, cloud-based, pay-as-you-go models. We are not looking for perpetual licenses that lock us into certain vendors' products. The promise of "serverless," whereby you write code and never have to worry about where it runs, and pay for computing power by the fraction of a second, are not that far off.
All this is great for companies buying technology, who benefit from this new flexibility. But if you're a software entrepreneur building a new technology company to actually supply all this innovation to customers, how do you do it? What are the keys to creating a sustainable technology company in this low- or no-commitment, Tinder-like IT world? We feel if you take certain steps to align your product and sales strategy for this new world, your company can not only survive, but thrive—and make a perfect "match" with many customers. Here are some ways to do it.
Realize that selling your product is not a zero-sum game. You can use this low-commitment environment to expand your total addressable market. Services like Amazon Web Services and competitors like Microsoft Azure show how such pay-as-you go businesses can actually expand an overall market, increasing demand, revenue and profits for these services. AWS and Azure have certainly stolen business from incumbent computing providers like Hewlett Packard Enterprise and Dell. But they've also expanded the overall market by making these services so easy and cheap to use. This is much the same way that Uber and Lyft have defied growth expectations: They've not only cannibalized the traditional taxi and black-car market, but created more demand for on-demand ride sharing from people who would have previously used their own cars for many trips.
Know your audience, and cater a self-service experience directly to software developers, even if you're going after six- or seven-figure enterprise deals. Today software developers, not highly paid CIOs, are the initial gatekeepers to corporate IT budgets. In this try-before-you-buy world, it's critical that developers are able to easily download and play with your software to get instant gratification, which will hopefully lead them to buy it from you later.
If you miss that crucial first step, the backlash on Github and other online, open-source developer forums will come back to bite you. Do it right, though, and you'll have a strong endorsement from the troops when you ultimately make a larger sale to the CIO or CISO (chief information security officer), who eventually has to have the developer using the platform anyway. MongoDB, Elastic, HashiCorp and other fast-growing, open-source companies demonstrate a strong correlation between a developer-first experience and eventual enterprise success. MongoDB, whose open-source database has been downloaded more than 30 million times, just went public this fall in one of the year's few technology IPOs.
Because of this, CIO and CTOs are looking to startups to provide solutions that augment and work with their cloud-computing resources, and allow them to put themselves back in the driver's seat. Indeed, the holy grail of the modern IT stack is enabling a "multi-cloud strategy" through which enterprises can transfer and port applications and workloads easily from one cloud provider to another. In this way, customers and new IT startups are in sync. What is the best strategy to mitigate the power of AWS or Azure? Aim to provide software that has multi-cloud in mind, giving customers the flexibility they want. A good example of a company doing this now is Serverless Inc. which is building a technology toolkit to deploy and operate serverless computing architectures. On this platform, developers can develop, test, and deploy functions to any cloud provider.
Instant gratification through software, and pay-as-you go models, are here to stay. Our advice: Recognize this new reality, and align your business model to reach out first to the developer, and then work your way up to others in the organization. Then, watch your revenues and profits ramp as you rise with the cloud! The rewards might even help you fund your next Airbnb getaway.
---
This post originally appeared in Forbes.
The information contained herein is based solely on the opinions of Dharmesh Thakker and nothing should be construed as investment advice. This material is provided for informational purposes, and it is not, and may not be relied on in any manner as, legal, tax or investment advice or as an offer to sell or a solicitation of an offer to buy an interest in any fund or investment vehicle managed by Battery Ventures or any other Battery entity.
This information covers investment and market activity, industry or sector trends, or other broad-based economic or market conditions and is for educational purposes. The anecdotal examples throughout are intended for an audience of entrepreneurs in their attempt to build their businesses and not recommendations or endorsements of any particular business.
Content obtained from third-party sources, although believed to be reliable, has not been independently verified as to its accuracy or completeness and cannot be guaranteed. Battery Ventures has no obligation to update, modify or amend the content of this post nor notify its readers in the event that any information, opinion, projection, forecast or estimate included, changes or subsequently becomes inaccurate.
Back To Blog
ARTICLE BY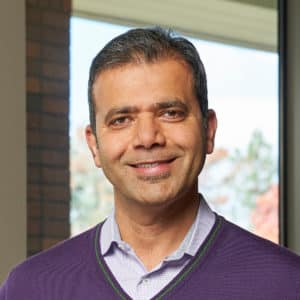 A monthly newsletter to share new ideas, insights and introductions to help entrepreneurs grow their businesses.
Subscribe