We're at a major inflection point in enterprise IT—and the future, we believe, is open, and in the cloud.
More specifically: Enterprises today are sitting at the confluence of several major industry trends. These include the popularity of free or low-cost open-source software; the rise of cloud computing, including the giant public cloud services offered by companies like Amazon and Microsoft, which are having a huge impact on all corporate technology stacks; and the increasing power of individual software developers as key IT buyers, in addition to traditional CIOs.
At the same time, just about every company in every industry, from trucking to pharmaceuticals to retail to hospitality, is undergoing digital transformation. (Read: Every company is becoming a software company.) These big and small companies are handling, and trying to make sense of, an unprecedented volume of digital data about their products, users and suppliers. And all of this, of course, makes them more vulnerable than ever to devastating cyber-attacks.
But the good news is that these trends are driving rapid innovation in IT today and, already, a sizable amount of market value. We call this new paradigm OpenCloud. Broadly speaking, it's a philosophy and business model pursued by companies leveraging open-source technology and/or cloud-native business models to disrupt the status quo in enterprise IT. In the past two years, companies such as database vendor MongoDB; video-conferencing giant Zoom; identity-management software company Okta; cybersecurity firm CrowdStrike and others have proven the value of this paradigm by staging successful initial-public stock offerings and challenging entrenched industry incumbents. We feel many more OpenCloud companies will follow, demonstrating the power of this new model.
Today, we unveiled our first "State of the OpenCloud" report at the Battery Ventures OpenCloud Summit, produced in partnership with Silicon Valley Bank, to more fully explain our thinking about this new state of affairs.
The report also contains 10 operational best practices for founders currently building OpenCloud companies. These include:
Focus on individual software buyers and influencers, in addition to traditional CIOs;
Leverage open source as an efficient customer-acquisition channel;
Tap freemium and cloud-based trials to acquire customers;
Leverage new cloud marketplaces to discover and reach customers;
Focus on "time to value" to lock in users and buyers;
Build trust with users through clear and transparent pricing;
Re-wire sales comp plans to accommodate bottoms-up, go-to-market motions;
Carefully monitor pay-as-you-go transaction revenue streams;
Know your open-source, software-licensing model; and
Align your organization around continuous learning and product improvement.
In the presentation, we also highlight several important KPIs for OpenCloud founders to track as they grow. These include revenue growth; "magic number", which measures sales efficiency; dollar-based net retention; lifetime-value to CAC ratio; and sales/marketing and R&D spending as a percentage of total revenue.
The public markets are not for the faint of heart right now. But if you're a B2B, infrastructure-focused company, following the tenets of OpenCloud will put you on the right side of many of the major trends disrupting enterprise IT today—and could help you build a large, lasting business.
Battery Ventures provides investment advisory services solely to privately offered funds. Battery Ventures neither solicits nor makes its services available to the public or other advisory clients. The information above is based solely on the opinions of the authors and should not be construed as investment advice. The examples throughout are illustrative and not recommendations or endorsements of any particular business. For more information about Battery Ventures' potential financing capabilities for prospective portfolio companies, please refer to our website. It should not be assumed that recommendations in the future will be profitable or equal the performance of the companies identified above.
Content obtained from third-party sources, although believed to be reliable, has not been independently verified as to its accuracy or completeness and cannot be guaranteed. Battery Ventures has no obligation to update, modify or amend the content of this post nor notify its readers in the event that any information, opinion, projection, forecast or estimate included, changes or subsequently becomes inaccurate.
Back To Blog
ARTICLE BY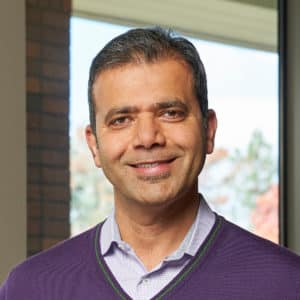 A monthly newsletter to share new ideas, insights and introductions to help entrepreneurs grow their businesses.
Subscribe