How do you turn an idea into a billion dollar SaaS company? Battery General Partner Neeraj Agrawal continues his SaaS Adventure video series–in which he explores the ins and outs of building a breakout company–with Ragy Thomas, CEO and Founder of Sprinklr*, a social media management platform for brands.

A four-time entrepreneur, Thomas is no stranger to the arduous journey of scaling a software business. During the series, Thomas shares his advice for determining product/market fit; raising capital; and marketing in a hyper-connected world.
In segment 1, above, Thomas advises entrepreneurs to "look at the world through the customer's lens" when evaluating product/market fit. Taking this approach, he notes, will help entrepreneurs validate their thesis. However, the biggest mistake one can make, he warns, is to get wedded to an idea, as opposed to the insights gained through the validation process.
Segment 2: Choosing a venture partner
In the next segment, Thomas recounts his experience in making the decision to raise capital. He counsels that choosing an investor is the single most important decision an entrepreneur can make. When evaluating investors, Thomas would ask, "What can you bring to the table, other than money?" Thomas notes that he sought to find a symbiotic relationship with an investor. If money is the only component of that relationship, Thomas views that as a bad trade.
Segment 3: Marketing in a hyper-connected world
In the final segment, Thomas explains how marketing has fundamentally shifted. He describes how marketing used to be asymmetrical relationship, where the marketer knew more about the product than the customer and controlled the flow of information. Today, he describes how social media has created a 'symmetrically informed world', where customers can discover and learn about a company's product all on their own. In this new world, Thomas stresses that delivering a great experience will control the fate of a company.
Ragy Thomas was the third guest in Agrawal's SaaS Adventure video-interview series. In the series, Agrawal analyzes the process of building a breakout software company, offering lessons for entrepreneurs. To watch previous episodes of the series featuring Phil Fernandez, the CEO of Marketo, and Jyoti Bansal, Founder of AppDynamics click here. And here is link to Neeraj's inaugural SaaS Adventure blog post, which sets the stage for these CEO interviews.
This material is provided for informational purposes, and it is not, and may not be relied on in any manner as, legal, tax or investment advice or as an offer to sell or a solicitation of an offer to buy an interest in any fund or investment vehicle managed by Battery Ventures or any other Battery entity. 
The information and data are as of the publication date unless otherwise noted.
Content obtained from third-party sources, although believed to be reliable, has not been independently verified as to its accuracy or completeness and cannot be guaranteed. Battery Ventures has no obligation to update, modify or amend the content of this post nor notify its readers in the event that any information, opinion, projection, forecast or estimate included, changes or subsequently becomes inaccurate.
The information above may contain projections or other forward-looking statements regarding future events or expectations. Predictions, opinions and other information discussed in this video are subject to change continually and without notice of any kind and may no longer be true after the date indicated. Battery Ventures assumes no duty to and does not undertake to update forward-looking statements.
*Denotes a Battery portfolio company. For a full list of all Battery investments, please click here.
Back To Blog
ARTICLE BY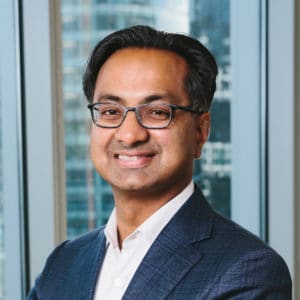 A monthly newsletter to share new ideas, insights and introductions to help entrepreneurs grow their businesses.
Subscribe