Each year, we write a report about the major trends affecting software. This year, the public markets weighed in, too.
One of the biggest takeaways of our "Software 2019" report was the boom in IPO and M&A activity involving software in the last year: In 2018, 17 software companies went public, and IPO volume, or amount raised, was up more than two-and-a-half times compared with the year before. Last year was also a big year for software M&A, with the volume of software-company acquisitions exceeding $100 billion. That set a new all-time record.
Our report also expands on our ongoing belief that five major forces are driving growth in the software industry. These include existing software markets growing over time; software infiltrating formerly niche markets; software displacing hardware; software displacing services and labor; and the fact, well known by now, that every company is becoming a software company.
Initially presented at CloudNY, here is the full Software 2019 presentation.
---
The information provided in this newsletter is solely intended for the use of entrepreneurs, corporate CEOs and founders regarding Battery Ventures potential financing capabilities for prospective portfolio companies. The information is current as of the date it was published. The contents are not intended to be used in the investment decision making process related to any product or fund managed by Battery Ventures. No assumption should be made that the investments identified above were or will be profitable. It should also not be assumed that recommendations made in the future will be profitable or equal the performance of the companies identified above. 
Content obtained from third-party sources, although believed to be reliable, has not been independently verified as to its accuracy or completeness and cannot be guaranteed. Battery Ventures has no obligation to update, modify or amend the content of this newsletter nor notify its readers in the event that any information, opinion, projection, forecast or estimate included, changes or subsequently becomes inaccurate.
*For a complete list of Battery Ventures' investments, click here, and for additional information please see Section 1 of our Terms of Use. If you are an individual in the European Union, please refer to our Privacy Notice for Individuals in the European Union here.
Back To Blog
ARTICLE BY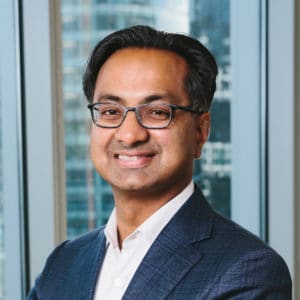 A monthly newsletter to share new ideas, insights and introductions to help entrepreneurs grow their businesses.
Subscribe