So you're a software-as-a-service (SaaS) CEO who's already developed a disruptive product with growing sales. This means you're ready for the next stage of the SaaS entrepreneurial journey: Keeping customers satisfied, refining your sales model and building a robust culture to sustain revenue growth and, ultimately, build a category-defining enterprise. Sprinklr* CEO Ragy Thomas explores these topics with Battery's Neeraj Agrawal in the latest "SaaS Adventure" video interview. You can view the first three segments of the discussion here.
In segment 4, above, Ragy Thomas explains how he keeps happiness in the forefront of both his employees' and customer's minds. Thomas discusses how frustrating unhappy customers can be, and talks about using that experience to develop a "customer delight assurance program" at Sprinklr. This program provides a checklist of processes and accountability for reviewing every customer that an employee finds to be unhappy.
The success of this program, Thomas says, is due to the solidarity of Sprinklr's more than 1,000 employees and their collective ability to rally behind each unhappy customer—"any customer that has ended up on this (CDAP) list has turned out to be a thousand times happier than a customer who has never ended up on this list," he says.
Segment 5:  Defining Culture
In the next segment, Thomas says the bedrock of creating a strong company culture is hiring the right people in the first place. At Sprinklr, it is as easy as "you either are a Sprinklr-ite or you're not," he says. Sprinklr has scaled from just a handful of people to over 1000 in a short period of time, he notes. One big factor in this growth was creating and refining common company values and building a culture to determine a corporate identity. It all starts with being proud of who you are, according to Thomas.
Segment 6: Building Greatness
In the last segment, Thomas discusses how he has avoided following trends when it comes to Sprinklr's sales model. While many Silicon Valley software companies have adopted "freemium" models and deployed inside sales teams, Sprinklr has found success through a more-traditional, field-sales model. Why has Thomas deviated from the herd? "You never build greatness by copying any trend, ever," he says. And Thomas believes this greatness is not ultimately guided by the entrepreneur—it's what the customers are willing to pay for.
Ragy Thomas was the third guest in Agrawal's SaaS adventure video interview series. To watch the previous episodes featuring Jyoti Bansal, founder of AppDynamics, and Phil Fernandez, CEO of Marketo, click here and here.
 This material is provided for informational purposes, and it is not, and may not be relied on in any manner as, legal, tax or investment advice or as an offer to sell or a solicitation of an offer to buy an interest in any fund or investment vehicle managed by Battery Ventures or any other Battery entity. 
The information and data are as of the publication date unless otherwise noted.
Content obtained from third-party sources, although believed to be reliable, has not been independently verified as to its accuracy or completeness and cannot be guaranteed. Battery Ventures has no obligation to update, modify or amend the content of this post nor notify its readers in the event that any information, opinion, projection, forecast or estimate included, changes or subsequently becomes inaccurate.
The information above may contain projections or other forward-looking statements regarding future events or expectations. Predictions, opinions and other information discussed in this video are subject to change continually and without notice of any kind and may no longer be true after the date indicated. Battery Ventures assumes no duty to and does not undertake to update forward-looking statements.
*Denotes a Battery portfolio company. For a full list of all Battery investments, please click here.
Back To Blog
ARTICLE BY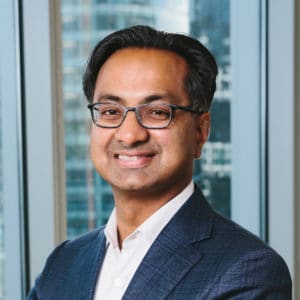 A monthly newsletter to share new ideas, insights and introductions to help entrepreneurs grow their businesses.
Subscribe