Neeraj Agrawal, a general partner at Battery Ventures, recently sat down with The Twenty Minute VC, a podcast that aims to take listeners inside the world of venture capital. Agrawal talks about how he got his start in the industry and how he evaluates potential investments.
During the podcast, Agrawal identifies four key factors in evaluating potential deals—market, team, technology and the deal itself—while also weaving in advice for founders and CEOs scaling their own businesses.
The deal–terms, etc.–is the least important of the four variables, according to Agrawal. "You should be willing to do a deal regardless of the exact terms, because that's how you test your conviction in an investment thesis," he says.
Rather, the market and the team are the two most important criteria to him, though he notes there is some debate about which is ultimately most important. "Some would argue that if you back good founders they will figure everything out," Agrawal says. "But others argue that if you don't start with a good market, it is hard to course-correct and then figure anything out."
In an ideal world, venture capitalists are looking for markets that are nascent, but that will drive upwards of $500 million in revenue in three years. "The inflection point of rapid growth is really the ideal market curve," Agrawal says.
Listen to Agrawal's discussion with The Twenty Minute VC in the podcast above to hear more analysis, as well as the Battery general partner's advice on everything from hiring leaders to when to evaluate an exit, and much more.
For a full list of all Battery investments and exits, please click here.
This podcast originally appeared on The Twenty Minute VC
Back To Blog
ARTICLE BY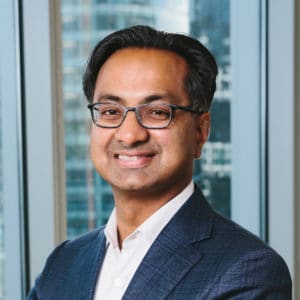 A monthly newsletter to share new ideas, insights and introductions to help entrepreneurs grow their businesses.
Subscribe