Building a billion-dollar SaaS company is an arduous journey, and entails a tough climb to the top of your respective market. Battery General Partner Neeraj Agrawal is analyzing the ins-and-outs—and ups and downs—of this exhilarating process for entrepreneurs in a series of "SaaS Adventure" blog posts and, now, video interviews with successful SaaS CEOs.


Neeraj's first interview is with Phil Fernandez, the CEO of marketing-tech pioneer Marketo*. The company went public in May 2013, but its road to success wasn't always smooth: The company almost didn't raise its Series A round of financing and had to "pivot" away from its original business model, which was based on helping companies optimize Google AdWords. Here are three segments of the Phil Fernandez interview, in which Fernandez discusses those issues as well as topics like achieving product-market fit and working successfully with co-founders. More segments of the interview will be published soon. And here is link to Neeraj's inaugural SaaS Adventure blog post, which sets the stage for these CEO interviews.
This material is provided for informational purposes, and it is not, and may not be relied on in any manner as, legal, tax or investment advice or as an offer to sell or a solicitation of an offer to buy an interest in any fund or investment vehicle managed by Battery Ventures or any other Battery entity. 
The information and data are as of the publication date unless otherwise noted.
Content obtained from third-party sources, although believed to be reliable, has not been independently verified as to its accuracy or completeness and cannot be guaranteed. Battery Ventures has no obligation to update, modify or amend the content of this post nor notify its readers in the event that any information, opinion, projection, forecast or estimate included, changes or subsequently becomes inaccurate.
The information above may contain projections or other forward-looking statements regarding future events or expectations. Predictions, opinions and other information discussed in this video are subject to change continually and without notice of any kind and may no longer be true after the date indicated. Battery Ventures assumes no duty to and does not undertake to update forward-looking statements.
*Denotes a Battery portfolio company. For a full list of all Battery investments, please click here.
Back To Blog
ARTICLE BY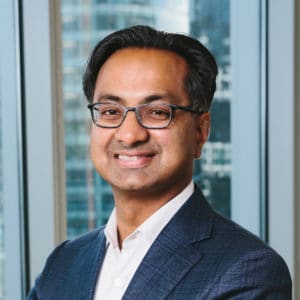 A monthly newsletter to share new ideas, insights and introductions to help entrepreneurs grow their businesses.
Subscribe