For five years, Battery has partnered with Glassdoor* to release our "Highest Rated Cloud-Computing Companies To Work For" list, which highlights cloud companies with exemplary corporate cultures and satisfied employees.
Late last year, we released a version of the list based on employee reviews from November 2020 through October 2021. This looked at employee feedback during the 12-month, mid-Covid period that also marked the heart of the so-called "Great Resignation"—a period of unparalleled career upheaval for many employees, and one in which maintaining company culture and keeping employees engaged was extremely difficult for many organizations.
One company on that Covid list stood out to us: Front.*
At the time the list was published, we were already familiar with Front (which ranked 6th on our list) and knew them from afar as one of the cloud's fastest growing companies (with some very passionate customers). But this exercise with Glassdoor allowed us to appreciate Front from a completely different level: the perspective of Front's employees. In compiling our list, we read review after review after review on Glassdoor raving about how, in one of the most challenging hiring and retention environments ever, Front's culture made the company a place where employees were excited to build their careers.
So, we knew that we had to talk with Front's CEO Mathilde Collin. Given all the positivity around Front's culture, we also wanted to take a deeper dive into its business. It didn't take long for us to figure out what all the excitement was about there, either.
Front's founding thesis is that email is ubiquitous (there are more than one billion corporate email accounts, and more than 130 billion business emails sent per day, according to the company), but it is underpowered in ways that make it a large bottleneck for company productivity.
Email clients are built as single-player experiences and lack collaboration features (such as tracking and assigning emails, or easily collaborating on a response). Email clients also lack modern workflows (e.g., automation, escalation, triggered actions), analytics, and native integrations in general.
Attempts to solve these collaboration challenges outside of email make the problem worse because they can create data-integrity issues (creating copies of the same info) and employee context shifting. And they often ultimately just create more emails.
Front changes the game with its collaborative inbox platform:
Front reinvents customer communication with built-in modern collaboration workflows (e.g., internal comments, tags, drafts), and rich integrations (e.g. with Salesforce, who is leading this new $65M round). Front also harnesses powerful automations, powering conversation routing, data syncs and other triggered actions. While Front is email-first and looks like an inbox client, it works across multiple channels, including email, SMS, WhatsApp, Chat, etc.
We must admit that when we first started diving into Front, we had a shortsighted viewpoint – that this was a ticketing system that was a better way to handle emails coming into support@XYZ.com. But it's been fascinating to learn from customers about the other, various use cases for Front. OVRSEA uses Front to keep shipping operations moving swiftly. Zumper uses Front to transform AR operations. Convelio is shipping art faster and cheaper than competitors, and Privateaser is scaling its events business.
Front isn't just making support email better – it is making any conversation where there's collaboration needed on a response better.
We agree with Front's employees: there is a unique culture and a big opportunity ahead for Front, and we too are excited to get to work for Mathilde!
This material is provided for informational purposes, and it is not, and may not be relied on in any manner as, legal, tax or investment advice or as an offer to sell or a solicitation of an offer to buy an interest in any fund or investment vehicle managed by Battery Ventures or any other Battery entity. 
The information and data are as of the publication date unless otherwise noted.
Content obtained from third-party sources, although believed to be reliable, has not been independently verified as to its accuracy or completeness and cannot be guaranteed. Battery Ventures has no obligation to update, modify or amend the content of this post nor notify its readers in the event that any information, opinion, projection, forecast or estimate included, changes or subsequently becomes inaccurate.
The information above may contain projections or other forward-looking statements regarding future events or expectations. Predictions, opinions and other information discussed in this video are subject to change continually and without notice of any kind and may no longer be true after the date indicated. Battery Ventures assumes no duty to and does not undertake to update forward-looking statements.
*Denotes a Battery portfolio company. For a full list of all Battery investments, please click here.
Back To Blog
ARTICLE BY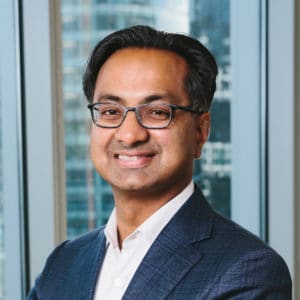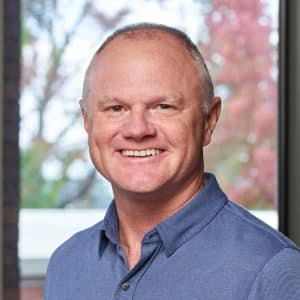 A monthly newsletter to share new ideas, insights and introductions to help entrepreneurs grow their businesses.
Subscribe