Every once in a while, you are fortunate enough to meet a one-of-a-kind founder who has the domain knowledge, product intuition, vision and desire to have a noticeable impact on his or her industry, and even the world at large. Ragy Thomas, the CEO and chairman of customer-experience software company Sprinklr, is such a founder.
I was lucky enough to meet Ragy in early 2011 when he was just starting to build the company. Ragy had started Sprinklr in the spare bedroom of his house in New Jersey and made enormous sacrifices to bootstrap the business. Ironically, Ragy declined to meet with me for months, despite my strong interest in investing. But at Battery, we're not easily dissuaded when we sense a company has a strong product and is attacking a disruptive market opportunity. We eventually got Ragy to take a meeting and had a chance to pitch him on our thesis in the evolution of the customer-experience market.
By 2011, Battery was fortunate to have invested in other groundbreaking marketing-tech companies, including ones that eventually went public, including Omniture*, Bazaarvoice* and ExactTarget*. Through those investments we saw the disruption the internet was having on the way consumers interacted with big brands. The shift to online from offline interactions—everything from researching products and services online to buying goods–was happening all around us.
But the really notable megatrend we saw unfolding was the rising connectivity between consumers, not just brands talking to consumers digitally. This was a first: In the past, consumers could not interact with other consumers and use that collective knowledge to inform purchasing decisions and evaluate brands.
There are plenty of examples of this, including, most fundamentally, online reviews for e-commerce purchases. Most people are now in the habit of reading reviews for just about any product they want to purchase—with a bad review potentially killing their intent to buy something. We saw a similar dynamic happening at jobs and careers website Glassdoor*, where employee reviews were informing job candidates about which companies might be the best fit for them.
Some folks call this type of content "social proof." But at Battery we felt it represented a more fundamental transformation. Just at the time Sprinklr was starting to scale, the balance of power in consumer marketing was undeniably shifting from brands to consumers. For the first time, brands couldn't really control the megaphone–not the content or the timing of their marketing messages. Instead, they were left to react to consumer-led comments about their experiences, whether on websites or the burgeoning number of social-media platforms, from Facebook to Twitter to Instagram. Consumers were calling the shots instead.
And as a result, brands needed a new system to better listen to, engage with and harness all these digital, unstructured comments happening across the web, and respond in a timely manner with a consistent voice. They needed to leverage all this new content to build and protect their brands–informing product decisions, navigating PR crises and even resolving customer-service issues.
Ragy foresaw this market transition, and it helped him create a new market category. He was laser-focused on the enterprise customer and understanding their complicated workflows to allow them to react quickly and across silos to online-customer issues. This might sound relatively easy to do until you realize what a tectonic shift this was for big brands; almost all Fortune 2000 companies have historically tightly controlled their messaging and customer interactions, all of which were private by default. Now these interactions are publicly available and persistent (think Twitter). Ragy led his team to develop a platform that operates across more than 30 digital channels, powered by AI, using one, unified architecture. He knew from his prior experience with cloud companies that the right enterprise-focused architecture would be crucial to success. And that mindset has served Sprinklr well over the last decade, as the company now serves hundreds of customers across all industries.
However, the side of Ragy that has been the most fun for me to watch is his development into an amazing leader. He has recruited a world-class executive team and has grown the business to more than 2,400 employees across the world. Sprinklr has been fortunate to have had great mentors and advisors along its journey, too. These have included former Cisco CEO John Chambers and John McMahon, a noted enterprise sales leader. We've also been able to introduce Sprinklr to some key executives from prior Battery investments such as Chris Lynch, formerly from Bazaarvoice and now Sprinklr's CFO, and Luca Lazzaron from BladeLogic*. Luca is now the company's chief revenue officer.
Battery has had a ton of confidence in Ragy and Sprinklr over the last decade. We led the Series A investment in the company, then co-led the Series B and proactively led the Series C– a rare case of a venture firm tripling down on an early venture. We also introduced to Sprinklr our friends at Iconiq, who led the subsequent financing. We also helped with the introduction to Hellman & Friedman, which led a major investment in the company last year.
Ragy and the team are building such a special company at Sprinklr, and we are proud to have played a small role in helping along the way.  And even though Battery has been involved for a decade now, we know that the best is still yet to come.  Congrats to Ragy and the team on this amazing milestone and we look forward to all that you will accomplish in the next decade!  Go CXM!
Battery Ventures provides investment advisory services solely to privately offered funds. Battery Ventures neither solicits nor makes its services available to the public or other advisory clients. For more information about Battery Ventures' potential financing capabilities for prospective portfolio companies, please refer to our website.
*Denotes a past or present Battery portfolio company. For a full list of all Battery investments, please click here. No assumptions should be made that any investments identified above were or will be profitable. It should not be assumed that recommendations in the future will be profitable or equal the performance of the companies identified above.
Content obtained from third-party sources, although believed to be reliable, has not been independently verified as to its accuracy or completeness and cannot be guaranteed. Battery Ventures has no obligation to update, modify or amend the content of this post nor notify its readers in the event that any information, opinion, projection, forecast or estimate included, changes or subsequently becomes inaccurate.
Back To Blog
ARTICLE BY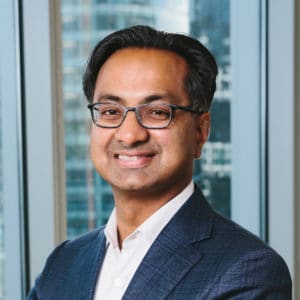 A monthly newsletter to share new ideas, insights and introductions to help entrepreneurs grow their businesses.
Subscribe