Two years ago, we wrote about how the explosion of new big-data and artificial-intelligence technologies was spurring a renaissance in an old Silicon Valley business—semiconductors—and putting the "silicon" back in Silicon Valley.
Today we're more sure of that than ever. Our portfolio company Fungible*, whose semiconductor technology enables what it calls "data-centric computing", today announced a large Series C round of financing, led by SoftBank Vision Fund, to accelerate its product development and ramp up sales and marketing efforts. Fungible is led by seasoned executives Pradeep Sindhu, the former CEO and co-founder of Juniper Networks, and Bertrand Serlet, a former Apple executive, as well as a broader team of silicon, software and systems technologists from companies including Apple, Google, Intel, Cavium, Altera and others. We are excited to welcome the SoftBank team to Fungible.
Broadly, Fungible's progress reinforces the importance of leveraging purpose-built semiconductor integrated with value-add software and systems to enable advancements in big data, cloud datacenters and AI—some of the hottest megatrends in tech today. Simply put, yesterday's processors are not powerful enough to handle the huge amounts of data necessary to run today's complex, cloud-oriented corporate datacenters, or sophisticated software linked to "smart" devices generating huge amounts of data from Internet-enabled sensors.
Indeed, cloud-based, IT-hardware spend is expected to reach $67 billion in 2021, growing around 12%, from $53B in 2018, according to research firm IDC, with total IT hardware spend reaching more than $120 billion. Datacenter operators today, such as the huge FAANG companies—Facebook, Amazon, Apple, Netflix and Google – as well as other enterprise-grade data centers and service providers such as telcos, carriers and cloud service providers, will need to realign their thinking, and update their technology stacks, to support the massive growth in customer cloud workloads they'll see in the next several years.
As datacenters in these companies and others have expanded, there has been an increased focus on "hyperscale computing", or creating environments in which companies can quickly scale workloads from a few servers to thousands as needed. Hyperscale implies a focus on performance and scalability, and how to best leverage compute, storage and network resources. This is where Fungible comes in.
The company's Data Processing Unit (DPU)™ allows for significant improvements in the performance of data-centric workloads, complementary to existing processors. With this technology, datacenters of any scale should be able to support the current wave of software innovation and the immense cloud workloads that come along with it.
None of this, of course, comes cheap. For years, technology investors shunned startups trying to innovate in silicon because the projects were too capital-intensive. But with big data, AI and cloud computing powering much of the innovation in tech today, there is a very large opportunity to participate in the silicon renaissance in Silicon Valley's next chapter. We are excited about the potential for Fungible to stay on the cutting edge of this trend.
This article originally appeared on Forbes.
This material is provided for informational purposes, and it is not, and may not be relied on in any manner as, legal, tax or investment advice or as an offer to sell or a solicitation of an offer to buy an interest in any fund or investment vehicle managed by Battery Ventures or any other Battery entity. 
The information and data are as of the publication date unless otherwise noted.
Content obtained from third-party sources, although believed to be reliable, has not been independently verified as to its accuracy or completeness and cannot be guaranteed. Battery Ventures has no obligation to update, modify or amend the content of this post nor notify its readers in the event that any information, opinion, projection, forecast or estimate included, changes or subsequently becomes inaccurate.
The information above may contain projections or other forward-looking statements regarding future events or expectations. Predictions, opinions and other information discussed in this video are subject to change continually and without notice of any kind and may no longer be true after the date indicated. Battery Ventures assumes no duty to and does not undertake to update forward-looking statements.
*Denotes a Battery portfolio company. For a full list of all Battery investments, please click here.
Back To Blog
ARTICLE BY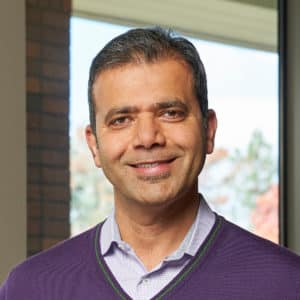 A monthly newsletter to share new ideas, insights and introductions to help entrepreneurs grow their businesses.
Subscribe