Forbes magazine's annual Midas List ranking of top VC dealmakers will be out next week—and Forbes writers, as well as a few ambitious quants, will undoubtedly slice and dice the data to analyze every possible angle.
This year, my venture-capital firm Battery Ventures got curious about doing a longitudinal analysis across several years of Midas data. Can one learn anything about VC tech success by analyzing repeat Midas winners? What about anyone who's ever won a spot on the Midas list?
We realize the methodology behind the list isn't perfect; results depend largely on firms self-reporting data. The magazine now also considers highly valued private companies, as well as exited deals, in its rankings. These still-private companies, of course, may or may not ultimately return big dollars for the investors behind them.
But breaking down the list and studying its members over the past four years—we looked at 2011 through 2014, the year Midas returned from a two-year hiatus and re-focused on just venture capitalists—does yield some new insights. Among them:
While 100 Midas Listers are featured each year, we found 184 unique investors who had appeared on any of the lists in the last four years;
One hundred six VCs won the Midas designation more than once;
There were 44 individuals that have been honored on the list all four years;
In terms of the firms on the list: There were 92 that had Midas List winners in our covered period;
Fifty-four firms had repeat winners, and 29 firms had investors who were honored in all four years;
Nine firms had multiple investors on the list all four times. Accel had four VCs who were four-time winners; Greylock, Kleiner Perkins, NEA and Sequoia had three each. My firm Battery (self-promotion alert!), IVP, Khosla and Meritech each had two investors on the list all four years;
Only four percent of the 184 Midas honorees from the last four years were women. (More on that troubling statistic below.)
But that's just the high-level statistical analysis. A more qualitative look at the backgrounds of repeat Midas winners also unearthed some surprises.
Advanced degrees aren't required for VC success
Among repeat Midas list winners, almost two-thirds (65%) have MBAs. Biz-school diplomas are slightly less common (61%) when you widen the aperture to consider all Midas winners, repeaters and one-timers alike. My takeway: MBAs are common in the tech-investing community, but hardly required.
Only six percent of repeat Midas winners earned a Ph.D. or M.D. (that we could find), while 12% of all Midas winners can call themselves "doctor." Translation: Those who succeed in venture capital most likely acquired their tech-chops in action, not in a classroom.
STEM training can breed venture success—but so does great literature!
It might surprise you to learn many of the world's top VCs once majored in humanities. A full 25% of repeat Midas winners majored in liberal arts during their undergraduate years – a rate even higher than that of the total Midas pool, which came in at 23%. Let's not forget that some of the industry's most revered VCs have humanities backgrounds, like former journalist Mike Moritz of Sequoia (history major at Oxford) or Peter Fenton, Peter Thiel and Jim Breyer, all of whom hold liberal- arts degrees from Stanford.
Still, more than half (54%) of all Midas winners majored in STEM subjects–38% in computer science or engineering and 16% in math or science.
The top echelon of venture is incredibly un-diverse
Yes, we know—scoop that news. The headline is hardly surprising, but even when you bring that expectation to the analysis, the numbers still shock you.
Only 4% of all Midas winners are female, and just 3 women (2%) emerge as repeat Midas winners. (Rock on, Mary Meeker of Kleiner, Jenny Lee of GGV and Theresia Gouw from Aspect Ventures.) This should trouble the entire VC tech community. Industry media has buzzed nonstop this month about one high-profile, VC gender-discrimination lawsuit, and I think most people agree that fixing the industry's gender imbalance is the right thing to do. But I also agree with Facebook's Sheryl Sandberg and Wharton professor Adam Grant that, more broadly, gender inequality is also bad for business. How many great opportunities have gone unfunded because of VC's male-leaning skew?
One of my proudest moments at Battery was when my colleague Chelsea Stoner was promoted to general partner last year. I worked with Chelsea closely over several years and feel (at least hope!) that I was one of her primary mentors. Going forward, I would challenge tenured GPs in the industry to become a formal or informal mentor to a woman or other under-represented minority. We need to break the cycle. If we create diversity amongst the technology industry's capital providers, we'll likely end up with a more diverse tech community and better businesses being funded. Then we all win.
Other takeaways: Valley-centrism, age-ism and social media
Now to the map. Repeat Midas winners also mirror the list's year-after-year skew towards Silicon Valley – although repeaters are slightly more geographically diverse. "Only" 74% of repeat winners are based in Silicon Valley, compared to 64% of all Midas winners.
Midas Listers who've won four times or more show the most pronounced Valley skew: 80% live there. In this elite group, a full 17% live on the Eastern Seaboard – 5% each in Boston (my home) and New York, and 7% in the Mid-Atlantic region. The two coasts account for 97% of all four-time-or-more Midas winners. In a virtual era, venture capitalists like actual handshake deals, it seems – or at least the physical proximity that makes handshakes possible.
Age-wise, people on the Midas List average an age of 51 while repeat winners skew a bit lower, at 50 years old. It's not terribly surprising, but does contrast with the youth of many of the founders of today's crop of richly valued consumer-tech startups.
Finally, there's social media, an industry that's been a big boon to VCs who have pocketed huge returns from the likes of Twitter and Facebook. But in terms of actually using Twitter, the world's top VC tech investors are a little schizophrenic: Among repeat Midas winners, 8% boasted over 100,000 Twitter followers, at Justin-Bieber-level popularity. But 27% had exactly zero, rivaling pet rocks. Twenty percent of repeat Midas winners had healthy non-superstar-level Twitter followings between 10k – 100k followers.
And the Midas Lister with the most Twitter followers? That honor goes to Twitter investor Chris Sacca, who boasts a cool 1.5M.
Bottom line…
Ultimately the Midas list captures so much attention because it's a crisp distillation of rank in a community that – let's face it – is a tiny bit motivated by competition. But whether Listers rise or fall in numeric rankings strikes us as inside-baseball – fun, but not very important.
It's more compelling to think about what this near half-decade of top VC tech investors reveals about how technology capital is functioning. Are we creating the most value possible? Whom do we reward, and for what deals? Does our community reflect the diversity of consumers who actually use tech? Do we rely on the technologies (like Twitter and Facebook) that we helped fund in the first place? In some ways, we're firing on all cylinders. In other areas, we've got a long way to go.
Neeraj Agrawal is a general partner with Battery Ventures in Boston. Follow him on Twitter @neerajvc.
This article first appeared on Forbes.com on 3/19/2015.
Back To Blog
ARTICLE BY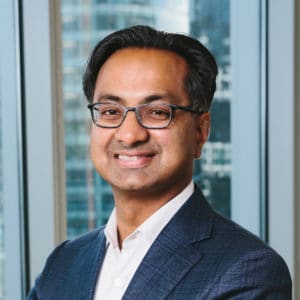 A monthly newsletter to share new ideas, insights and introductions to help entrepreneurs grow their businesses.
Subscribe