Last week, Scott Brinker (@chiefmartech), editor of the Chief Marketing Technologist blog, published this Q&A about opportunities in the online-marketing sector.  Thanks Scott for your kind words at the beginning of the article.
One question Scott's piece made me think about is why MarTech exits have historically been so geographically distributed across the U.S. and Europe.  Battery is proud to be a part of almost a quarter of the exits and over $7 billion of the $22 billion(1)  in value created.
In looking at the geographic breakdown of all MarTech IPOs and acquisitions over $200 million since 2004, I had three principal observations:
Most of the value to date has been created by companies based outside Silicon Valley, Boston, and New York City.  Conventional wisdom is that most great companies are built in these core tech markets, but the data shows that MarTech has been more of an equal-opportunity category.  According to our analysis, 48% of the $22 billion in value came from companies based outside of these tech hot zones (see chart above); 22% came from the Silicon Valley; and 30% from the Boston and New York area. We knew this anecdotally as the companies in which we invested included those located not just in Silicon Valley, but also in Austin, Texas; Indianapolis, Indiana; Orem, Utah; and France.  It was striking to see our own subjective experiences layered on top of the objective numbers for the industry as a whole.
[visual_alert style="green"] " 48% of the $22 billion in value was generated by companies outside of Silicon Valley/Boston/NYC [/visual_alert]
Silicon Valley is actually behind the Northeast in MarTech value creation to date, but the region has actually had more exits (7 vs. 6). As logic would follow, the Northeast also has a much higher average exit value than the Valley ($1.1B vs. $700M).  Last month, I wrote about the potential power of this New York/Boston tech corridor in the Wall Street Journal

.
International is holding its own in MarTech, with successful businesses built in both France and Germany.
This geographic diversity is in contrast to what we've seen in other markets where Silicon Valley has had a high percentage of exits to date, like SaaS HR (i.e. Workday, Taleo and SuccessFactors) and SaaS CRM (i.e. Salesforce, Zendesk, Jive, Yammer and RelateIQ(2)).
Is there something special about marketing technology that has allowed for such distributed innovation to date?  Why hasn't Silicon Valley had a disproportionate share of exits in what is arguably the hottest sector in enterprise SaaS?
In my opinion, there are a few historical reasons for this distributed outcome, including:
In the pre-SaaS era of enterprise software, large software companies had limited desire to sell into corporate marketing departments.  As a result, they did not hire experienced people with knowledge of the marketing landscape, or invest in products targeted at the CMO.  Marketing was essentially viewed as a second-class citizen in the land of enterprise software, so there were no "trees" or ecosystems built out of those large enterprise-software businesses as there have been in other industries (i.e. PeopleSoft people starting Workday or Oracle people starting Salesforce and NetSuite).
[visual_alert style="green"] " Marketing was essentially viewed as a second-class citizen in the land of enterprise software [/visual_alert]
Most CMOs (both B2B and B2C) are actually located at corporate headquarters.  This means Cincinnati is home to P&G's CMO, and Atlanta for Home Depot's.  Silicon Valley is home to relatively few Fortune 500 companies, especially B2C-centric companies.  In addition, many of the marketing agencies that serve CMOs are based on the East Coast (a byproduct of the old Mad Men days).  I believe this proximity to the customer allowed start-ups to innovate early in the cycle and establish a significant lead over the technology behemoths.

 
Of course, Silicon Valley is a fast study, and I expect to see huge MarTech successes there in the near future. We've already seen several recent examples such as the IPO of Marketo(2) in 2013, the sale of BlueKai(2) to Oracle in early 2014, and the sale of Responsys to Oracle in late 2013. All those acquired companies were based in the Valley. As I referenced in Scott's MarTech Q&A, we're still in the early innings of the marketing technology revolution, so I expect there to be many winners still to come. But what I love about MarTech is that innovation is truly happening everywhere, and that's the type of equal-opportunity innovation we should all be proud of.
Neeraj Agrawal is general partner with Battery Ventures in Boston. Follow him on twitter @NeerajVC.
(1)   Number is based on market capitalization of all public marketing-technology companies as of 11/14/14, disclosed price at time of acquisition, or estimates of acquisition values based on publicly available information.  Number includes marketing software companies with realized value over $200MM.
(2)   Represents a Battery investment.  For a list of all Battery portfolio companies and exits, please visit www.battery.com/our-companies/
Back To Blog
ARTICLE BY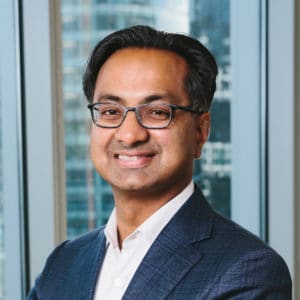 A monthly newsletter to share new ideas, insights and introductions to help entrepreneurs grow their businesses.
Subscribe