Three years ago I wrote here about a landmark, but little-understood, piece of U.S. legislation: The Immigration and Nationality Act of 1965. This new law, signed on Oct. 3 of that year, dramatically changed the way the U.S. admitted new immigrants to the country. Instead of relying on strict quotas based on an immigrant's country of origin—and favoring immigrants from just three European countries—the act called for admitting people based on family ties and their specific work skills.
For this reason, the act has had a massive impact on the U.S. technology ecosystem, as it paved the way for future entrepreneurs, and their parents, to make the U.S. their home. Some of American's largest tech icons are run by immigrants—think Google, Microsoft—and the founders of countless startups may not have started their companies in the U.S. if not for this legislation. The 1965 act also had a huge impact on my life, as the law allowed by own parents to move to the U.S. from India.
Looking back, I'm not sure I could have predicted how hot a topic immigration would continue to be into 2018. But this week, as we pass the 53rd anniversary of the immigration act, I'm more convinced that ever that the U.S. is headed down the wrong path on this issue—specifically with policies that continue to discourage promising students with STEM expertise from studying or working here.
Policies that restrict immigration from certain countries, and cut back on visas for skilled workers, send a message that the U.S. is not a welcoming place for the world's best and  brightest. (So do policies that separate children from their families at the border, but that's a topic for another time.) Many promising students may choose to attend university and graduate school in places like Australia and the U.K., in lieu of America, because of the continuing climate of uncertainty around immigration and visas. Indeed, last month, the Department of Homeland Security pledged to enact a new rule that would place more limitations on hotly contested H1-B visas, which directly enable tech entrepreneurship in the U.S.
The current administration is also fighting the implementation of the International Entrepreneur Rule, which would allow highly qualified, foreign-born founders to start new businesses in the U.S., instead of overseas. This is a key legislative priority of the National Venture Capital Association and something my Battery partner Michael Brown, an NVCA board member, has been vocal about.
I have personally backed countless foreign-born entrepreneurs—you can read about them in my 2015 post–who have together created billions of dollars in market value and thousands of American jobs. In early 2017, I also wrote about the huge contributions that entrepreneurs like Jyoti Bansal, who founded tech firm AppDynamics*, have made to the broader economy. And just this week, my portfolio company OpsGenie*—started by Turkish immigrant Berkay Mollamustafaoglu—was acquired by software giant Atlassian.
We have to change the immigration narrative in this country. If we don't, this air pocket in innovation we're creating by barring promising entrepreneurs will only grow, and that has dire implications for the U.S. economy and long-term growth.
I'll be thinking of that this weekend, as I take my kids to see "Hamilton" in Boston. (Alexander Hamilton was an orphan immigrant from the Caribbean and obviously had a tremendous impact on our country.) The time has come for us to 'Rise Up' and embrace high-skilled immigration. And let's celebrate the accomplishments of all the immigrants in America – it's just the right thing to do.
This material is provided for informational purposes, and it is not, and may not be relied on in any manner as, legal, tax or investment advice or as an offer to sell or a solicitation of an offer to buy an interest in any fund or investment vehicle managed by Battery Ventures or any other Battery entity. 
The information and data are as of the publication date unless otherwise noted.
Content obtained from third-party sources, although believed to be reliable, has not been independently verified as to its accuracy or completeness and cannot be guaranteed. Battery Ventures has no obligation to update, modify or amend the content of this post nor notify its readers in the event that any information, opinion, projection, forecast or estimate included, changes or subsequently becomes inaccurate.
The information above may contain projections or other forward-looking statements regarding future events or expectations. Predictions, opinions and other information discussed in this video are subject to change continually and without notice of any kind and may no longer be true after the date indicated. Battery Ventures assumes no duty to and does not undertake to update forward-looking statements.
*Denotes a Battery portfolio company. For a full list of all Battery investments, please click here.
Back To Blog
ARTICLE BY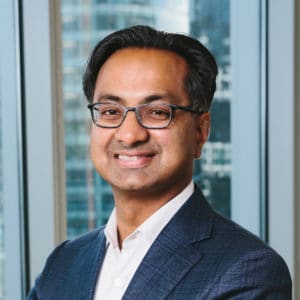 A monthly newsletter to share new ideas, insights and introductions to help entrepreneurs grow their businesses.
Subscribe