Sales has traditionally been more "Mad Men" than "math men"—more art than science, with success based on soft skills, a killer Rolodex and, sometimes, a good golf game.
But that's changing now, thanks to advanced, AI-based technologies that are taking sales technology to a new level and making old-school CRM look almost antiquated. More broadly, this shift is reflective of how artificial intelligence is quickly driving productivity across a range of business functions, from sales to engineering to customer support and others—and helping companies grow.
Of course, when customer-relationship management tools like Salesforce's were first introduced for sales teams in the late 1990s, they represented a big step forward. With the advent of CRM, salespeople finally had software to help them keep track of their interactions with specific customers and prospects. The technology also enabled them to better coordinate their efforts across the team, leading, in theory, to better coverage of prospects and more overall revenue.
But CRM has always had its flaws and limitations. First, entering information into the system requires tediously opening records and adding notes, many times from handwritten notes taken several days prior (or even from memory). Second, any information entered is subjective and based entirely on a single salesperson's point of view. And most of all, there's some degree of conflict of interest between transparency and account ownership with the technology: Users may prefer to share as little detail as possible in order to retain ownership of any given account.
Fundamentally, though, the real issue with today's CRM systems isn't the system – it's that the approach ignores a fundamental paradox in the way sales happen: While the vast majority of sales activity still happens through actual, human conversations—people cajoling other people over the phone, or talking over a steak dinner – all efforts to document these activities occur in text.
Now, however, advancements in artificial intelligence and natural language processing are beginning to disrupt this paradox, changing sales and sales management in a fundamental way.
By applying these technologies to voice recordings, sales teams are now able to intelligently document and analyze all their phone conversations with prospects and customers. It's infinitely valuable data that, until very recently, couldn't be easily accessed or utilized. Specifically, automation enabled by artificial intelligence allows companies to automatically parse an enormous number of these archived conversations to extract valuable insights, and enables sales teams to collaborate on an account with an understanding of the all-important, human elements of the dialogue.
This technology is sometimes called "conversation intelligence software" and reflects, more broadly, how voice-enabled computing (think Alexa and Google Home, on a much larger scale) is becoming the next major human computing interface.
How, for example, do a company's best sales reps structure their calls with prospects? How much time do they spend on introductions, say, versus a product demo? And what kind of language and specific product terms are star salespeople using to get the most conversions? Companies can track all of these things, then use the data to train and coach other reps, with the ultimate goal of getting more people to hit and exceed their quotas.
Some new companies are already sprouting up to leverage this new technology, and one of them is Gong.io.* Based in Israel and led by two-time software CEO Amit Bendov, Gong was founded in 2015 but has already seen traction with its sales-tech product, and its technology can be applied to other customer-facing roles as well, such as marketing and customer success. Gong counts 350+ customers, including LinkedIn, GE, ZipRecruiter and Drift.
We are excited to partner with Gong as it works to streamline and modernize all customer facing business functions – starting with sales and then extending to customer success, customer support and marketing, similar to what Atlassian did for developers. Amit and his team are definitely ones to watch.
---
*Represents a Battery portfolio company. Battery Ventures provides investment advisory services solely to privately offered funds. Battery Ventures neither solicits nor makes its services available to the public or other advisory clients.  For more information about Battery Ventures' potential financing capabilities for prospective portfolio companies, please refer to our website. For a complete list of portfolios companies, please click here.
No assumptions should be made that any investments identified above were or will be profitable.  It should not be assumed that recommendations in the future will be profitable or equal the performance of the companies identified above  Please refer to Section 1 of our Terms of Use for further information.
Back To Blog
ARTICLE BY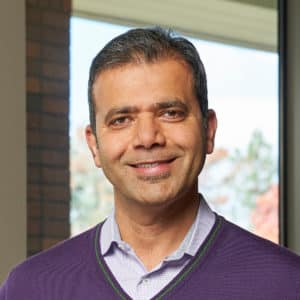 A monthly newsletter to share new ideas, insights and introductions to help entrepreneurs grow their businesses.
Subscribe