Many of us will remember 2017 for big, global events—huge hurricanes, continuing wars and, of course, the ascension of a certain orange-haired, former reality-TV star to the presidency. But since my day job is working as an investor in business technology, I'm also focused on more wonky tech trends in areas like cloud computing, cyber-security and those crazy crypto-currencies like Bitcoin.
So as we kick off 2018, what should we expect in the rapidly changing world of enterprise technology this year? Here are seven predictions for the sector.
2018 will mark the year "hybrid cloud" goes mainstream. We all know cloud computing is hot, and tech giants like Amazon, Microsoft and Google are building multi-billion-dollar cloud businesses. But these businesses still represent just a tiny piece of the $300 billion spent annually on corporate datacenter systems—the all-important computing that runs big companies. In the meantime, big organizations are also using more-modern technology to update older software that they run on their own computers onsite. Combine these two dynamics and you get "hybrid cloud": the phenomenon of Fortune 2000 companies increasingly using a mix of private, onsite systems and public clouds, often from more than one cloud Since this setup is so complicated, it will also unleash a large business opportunity for new companies that help manage and control these disparate clouds all in one place.
New "container" and "serverless" technology will get hotter in 2018. In enterprise computing, containers are packages of software that make it easier to quickly string code together, and they've been popularized by companies like Docker and Kubernetes. Meanwhile, many companies are experimenting with a new offshoot of cloud computing called serverless, which is even easier to deploy than the traditional, pay-as-you-go model of the cloud, which offers computing power like a utility—you pay for what you use. The upshot: Once companies standardize their IT operations on hybrid-cloud systems, they'll also focus on new, more-nimble software applications with containers and serverless technology that allow them to launch new software multiple times a day without worrying about the systems' underlying nuts and bolts.
Voice applications powered by artificial intelligence will be more widely adopted. Think about chatbots that tell you where your Christmas gifts are, or have a conversation with you about your need for fashion-forward shoes. Technology like this that helps interpret the human voice has matured a lot recently and has spawned products that can understand regional or national accents, and a person's intent when they speak. Alexa and Google Home are early examples of new voice-powered assistants. But in 2018, more businesses, from retail brands to enterprise call centers, will rely on voice-driven systems, given their power to help customers and boost sales.
More companies will hire chief data officers (CDOs) as they increasingly use data and analytics to drive digital transformation. This trend is also being driven by companies' need to comply with new data-protection and privacy regulations like Europe's General Data Protection Regulation. CDOs will gain high visibility and get material budgets, rising to a stature inside companies similar to CMOs and CISOs (chief information security officers) as companies struggle to balance data-driven insights with their need to comply with new regulations.
Application security will get hot. Remember the security breach at credit agency Equifax? It was triggered by a vulnerability in a specific software application. The debacle wiped out billions in market value almost overnight for Equifax and, I believe, will trigger more companies to focus on this corner of the security market. As developers launch app upgrades multiple times a day, application security assessments and ongoing protection will be a bigger deal.
Blockchain technology will move into sectors like insurance, financial services and real estate. While crypto-currencies have been sizzling in 2017 primarily due to interest by retail investors in Asia, the currencies' underlying technology also has matured significantly. Next year, we'll see blockchain—which allows digital information to be distributed, but not copied–being used for new tasks in areas such as real-estate transactions, insurance underwriting and financial services. This will familiarize more people with blockchain and eliminate some business middlemen, just as the Internet cut middlemen out of industries like travel and hospitality, allowing people to book travel directly online.
Wall Street will finally "get" open-source business models, leading to more enterprise IPOs in 2018. Open-source technology—through which a community of people develops software together, and distributes it initially for free–has become the de-facto standard for most prominent new enterprise-IT technologies, being provided by companies ranging from Docker to Kubernetes to Nginx and others. And this year, open-source companies such as MongoDB, Cloudera, Talend, Mulesoft and others went public, demonstrating that open-source can be a successful business model—and doesn't just involve giving away free software. The success of these companies, and the continuing proliferation of open-source, will allow other open-source companies to go public in 2018. This will help legitimize these companies and help them glean even more sales from larger, established companies like banks and healthcare companies that might have previously been worried about using open-source software.
So get ready for a busy and transformative year in enterprise tech—you can bet your Bitcoin on it.
Back To Blog
ARTICLE BY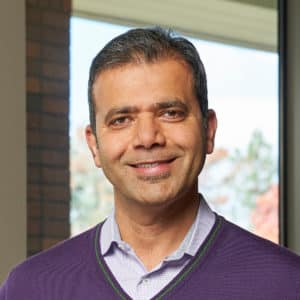 A monthly newsletter to share new ideas, insights and introductions to help entrepreneurs grow their businesses.
Subscribe