Battery initially led Workato's* Series B in 2018, and we have invested in every round since. Today, we are excited to double down yet again and lead Workato's Series E alongside a group of existing investors.
The Covid-19 pandemic has driven massive physical to digital shifts. Why pick up groceries when they can be delivered via app? If you have a quick medical question, why go to the doctor's office when you could do a quick telemedicine session? As social distancing subsides and the world is coming back to normal, some of these digital shifts may subside (seeing a standup comedy show is much more fun in person!), but in many other facets of our life, we're realizing that the new digital approach is a better way forward.
Workato is powering the shift from analog to digital for enterprise workflows and spurring the dawn of the automated enterprise. That sentence sounds grand and buzz-wordy, but for the companies that have partnered with Workato, that is exactly what is happening. So, let's unpack this a bit.
For the modern company, most business-critical workflows don't live within one application; they aren't done by one person; and they aren't done by one team. Think about the way your company manages invoice processing, the way you launch marketing campaigns, or your ELT pipeline. The lifeblood of a company is flowing between more applications than ever before, and your work processes have never been more complex.
Today, most business workflows are triggered manually by employees. They face latency driven by email response times, calendar availabilities, and place in the mental queue. Given the mess of people and applications they involve, they can often fail, at times in morale-draining ways. Quick iteration or testing of complex business processes is infeasible due to change management implications. And these processes are often encoded in the minds of select employees, which in the wake of The Great Resignation and general trends in declining employee tenure, poses real threats to business continuity.
Workato switches out human endpoints for API end points and automates your business processes across application and data silos. Workato's customers are being inspired by the way that others have mapped their business processes and realizing what is possible for them. Box is automating partner onboarding; Checkr is automating HR; Confluent* is reducing API development time to one day and Nutanix* is enhancing security and increasing IT NPS to 90+.
Humans can be brought into the loop in specific moments when needed, but it is surprising just how much can be executed totally autonomously.
We are also particularly excited about Workato Embedded, which allows companies to embed the power of Workato in their own applications, taking advantage of all the work that Workato has done in in building connections to 1000+ SaaS apps, databases, and APIs, and the robust capabilities they have around things like security, roll backs, conditional logic, and scalability. Building bespoke integrations for customers lengthen deal cycles and take away precious time from your engineers, and it is exciting to see more companies realize the upside in outsourcing this.
We are excited for a future where human-centric business processes go the way of grocery store visits and doctor's office swing-bys. The future of the enterprise is automation, and we are excited to deepen our partnership with Workato and pull that future forward for every company.
Battery Ventures provides investment advisory services solely to privately offered funds. Battery Ventures neither solicits nor makes its services available to the public or other advisory clients. For more information about Battery Ventures' potential financing capabilities for prospective portfolio companies, please refer to our website.
*Denotes a past or present Battery portfolio company. For a full list of all Battery investments, please click here. No assumptions should be made that any investments identified above were or will be profitable. It should not be assumed that recommendations in the future will be profitable or equal the performance of the companies identified above.
Content obtained from third-party sources, although believed to be reliable, has not been independently verified as to its accuracy or completeness and cannot be guaranteed. Battery Ventures has no obligation to update, modify or amend the content of this post nor notify its readers in the event that any information, opinion, projection, forecast or estimate included, changes or subsequently becomes inaccurate.
Back To Blog
ARTICLE BY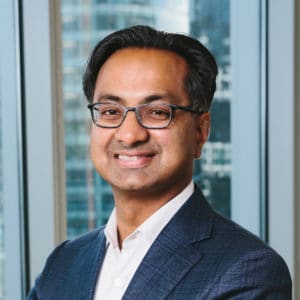 A monthly newsletter to share new ideas, insights and introductions to help entrepreneurs grow their businesses.
Subscribe