Today, Meta announced that it has completed its acquisition of Kustomer*. This is an incredible milestone for the company. We feel very lucky to have been invited to be part of this journey.
Battery originally invested in Kustomer in January 2019. By that time, we'd obviously heard our fair share of buzzword-filled company pitches over the years. But what immediately struck us about Kustomer was the clarity of the team's founding insight: That most customer-experience (CX) platforms are fundamentally architected the wrong way. Namely, their core objective is to handle and clear service "tickets." Kustomer, as the name suggests, fundamentally architects not around the ticket but around the "customer." All cases, messages, and other forms of data tie back to that person.
This may seem like an "in-the-weeds" technical choice, but it's one that allows Kustomer to deliver fundamentally different service experience. Data that is tied to tickets gets lost when that ticket is cleared, for instance. Kustomer was able to create a timeline view for each customer that offers far more insight into their individual experience. Imagine calling an e-commerce company because your package is late and having a rep answer the phone and know exactly why you're calling. The rep could then go straight to problem solving – because the item you've ordered, your shipment tracking information, your email and your phone number are all tied to your customer ID. This is exactly the modern experience that Kustomer enables, largely by leveraging the deep domain knowledge of the company's founders, who previously worked in the customer-service space.
Customer-service software has long been a massive part of the cloud TAM – Salesforce's Service Cloud is actually larger than the company's Sales Cloud!1 – but despite the seeming maturity of the segment, shifting consumer expectations are shaking up this category and creating new successful market entrants. We wrote about this in depth in our blog post The True Voice of Your Company. Your customer-service agent is the personal connection point for the modern, digitally enabled brand. That agent needs to be equipped to answer complex questions and seamlessly handle multi-channel interactions. Level AI* another example of a Battery investment we made last year in the CX space (that company focuses on conversation intelligence and automation), and we are excited to make many more.
In a world where it has never been easier to create a product and build a brand, your differentiation increasingly comes from the experience you give your customers. The reference stack in this space is changing. Kustomer has pushed the envelope for what is possible in modern CX, and Meta's recognition of that is a powerful validation for the company and its approach.
Beyond all else, we are so thankful for the opportunity to work with Kustomer's visionary founders, Brad Birnbaum and Jeremy Suriel, as well as the entire extended leadership team, including Peter Johnson, Vikas Bhambri, Amir Oren, Gabe Larsen, Mike Chapin, Tanya Livingstone and Blaga Lund. We also learned so much working with Kustomer's board of directors, including Brad and Jeremy, Tomasz Tunguz, Deepak Karma, and Wendi Sturgis. On top of that, we really appreciated the active guidance of Alex Bard, Ed Sim, Gary Benitt, Thomas Laffont, Sebastian Duesterhoeft and John Curtius. We honestly cannot think of a better group of human beings working together to have a positive impact in the customer-experience space.
Kustomer's acquisition closes an amazing chapter for the business, but it is far from the end of the company's story. Kustomer is and will continue to be a pillar company for New York City, and we can't wait to see what is to come next.
Battery Ventures provides investment advisory services solely to privately offered funds. Battery Ventures neither solicits nor makes its services available to the public or other advisory clients. For more information about Battery Ventures' potential financing capabilities for prospective portfolio companies, please refer to our website.
*Denotes a past or present Battery portfolio company. For a full list of all Battery investments, please click here. No assumptions should be made that any investments identified above were or will be profitable. It should not be assumed that recommendations in the future will be profitable or equal the performance of the companies identified above
Content obtained from third-party sources, although believed to be reliable, has not been independently verified as to its accuracy or completeness and cannot be guaranteed. Battery Ventures has no obligation to update, modify or amend the content of this post nor notify its readers in the event that any information, opinion, projection, forecast or estimate included, changes or subsequently becomes inaccurate.
1 See Salesforce latest 10Q
Back To Blog
ARTICLE BY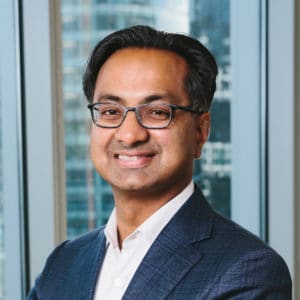 A monthly newsletter to share new ideas, insights and introductions to help entrepreneurs grow their businesses.
Subscribe