From e-commerce to autos to the insurance industry, software applications have become the heart and lungs of many enterprises—basically keeping companies alive and functioning. Simply put, businesses need sophisticated applications so they can perform at the same level as consumer Web giants like Google and Facebook, and quickly meet the increasing demands of enterprise customers.
This has caused corporate IT departments to shift from functioning mainly as cost centers into groups directly aligned with actually generating revenue at many companies; if an e-commerce website goes down, for instance, the glitch negatively impacts a company's sales and bottom line.
So how do companies, more broadly, prevent these critical applications from crashing?
Technology to help manage and monitor enterprise applications has become critical in today's software-based organizations. In the market today, there are specialized tools to monitor applications as well as servers, databases and front-end websites, and to remediate issues these tools dig up. Battery has made investments in companies serving many of these areas, including AppDynamics* (application performance), Dataloop.IO* (servers and containers), VividCortex* (databases), BigPanda* (alert correlation), Catchpoint* (website performance) and OpsGenie* (on-call).
Yesterday, Cisco announced its intention to acquire another Battery portfolio company, AppDynamics, for $3.7 billion, making it the largest-ever private software acquisition. Combine this with Compuware (2014 for $2.4 billion) and SolarWinds (2015 for $4.5 billion), both take-private transactions, and there has been over $10 billion in realized M&A value over the past 26 months in the monitoring category alone.
Clearly, someone needs to watch over today's software-based enterprises, and we predict more growth in monitoring companies over the next few years.
Here is a sampling of IT-monitoring companies:
This material is provided for informational purposes, and it is not, and may not be relied on in any manner as, legal, tax or investment advice or as an offer to sell or a solicitation of an offer to buy an interest in any fund or investment vehicle managed by Battery Ventures or any other Battery entity. 
The information and data are as of the publication date unless otherwise noted.
Content obtained from third-party sources, although believed to be reliable, has not been independently verified as to its accuracy or completeness and cannot be guaranteed. Battery Ventures has no obligation to update, modify or amend the content of this post nor notify its readers in the event that any information, opinion, projection, forecast or estimate included, changes or subsequently becomes inaccurate.
The information above may contain projections or other forward-looking statements regarding future events or expectations. Predictions, opinions and other information discussed in this video are subject to change continually and without notice of any kind and may no longer be true after the date indicated. Battery Ventures assumes no duty to and does not undertake to update forward-looking statements.
*Denotes a Battery portfolio company. For a full list of all Battery investments, please click here.
Back To Blog
ARTICLE BY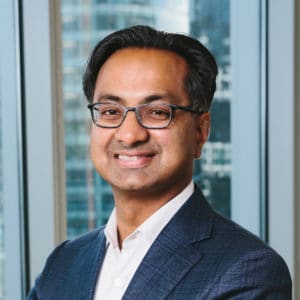 A monthly newsletter to share new ideas, insights and introductions to help entrepreneurs grow their businesses.
Subscribe