In the last two years, well over $50 billion in equity value has been generated by a handful of companies selling "open-source" software. This is technology that used to be considered nerdy, cult-ish and hard to sell because it's developed by grassroots programmers and is, at its core, free.
But open-source's value has become harder to ignore after IBM's blockbuster, $33 billion acquisition of RedHat last year, as well as the well-received IPOs of companies like Elastic and MongoDB—plus various other M&A events and unicorn funding rounds we're reading about in the press every day.
Yet hanging over the future of open source is the larger mega-trend—and, some say, threat—of cloud computing. Specifically, there is growing worry in some IT circles that monster cloud providers like Amazon Web Services—already so entrenched and influential inside many companies–could encroach on open-source specialists' turf by providing similar services that are "good enough" by comparison, and may win the day. And this could hurt many now-popular, open-source vendors.
The issue reared its head recently after AWS announced new services that could compete with those provided by open-source companies like Elastic and MongoDB. The moves sparked a little-noticed uproar in the tight-knit open-source community, with company founders like Paul Dix writing last month on Twitter that the moves harkened back to "Microsoft bundling Explorer (into Windows) in the 90's and abusing their monopoly power."
I do share some of Paul's concerns. Still, I think these worries highlight a larger, fundamental point: Open-source and cloud don't have to be mutually exclusive. In fact, they are complementary, and are in fact leading the current, nascent revolution in modern IT.
Modern IT and "OpenCloud"
We're already seeing examples of this "OpenCloud" concept happening in the marketplace: Two weeks ago, the new head of Google Cloud, Thomas Kurian, pushed back against AWS by  announcing a new initiative for his firm to partner with open-source companies and give them potential new distribution channels. (One of partners in Google's new initiative is InfluxData*, the company co-founded by Dix.)
These moves are early examples of how the future of modern IT will involve companies leveraging the best practices of open-source branding and the efficiencies of cloud-delivery models. Smart IT companies are realizing that open-source technology gets tech buyers to the party—and the ease of subscription-based services delivered through the cloud will keep them there all night. One example is Databricks*, which sells popular data-analysis software based on the open-source Apache Spark technology and is deeply integrated, as a first-party service, with Microsoft's Azure cloud service.
But while more and more customers will access open-source through the cloud, there will be other variants on this model. Non-open source companies that can quickly onboard customers and provide them a delightful experience–the Datadogs, Sumologics, and PagerDutys of the world—can also build successful businesses. And open-source companies that offer a great customer experience (think Red Hat, Elastic and MongoDB) may be able to thrive on-premise in customers' own data centers, instead of delivering their products through the cloud.
The fancy sports car—just like a server
Maybe the best way to understand all this is through some analogies involving cars—the kind you buy, the kind you lease and the kind you use on demand, like Uber and Lyft.
First: Think about how, if you're in the market for a new car, the salesperson at the dealership is probably going to try to sell you more than what you actually need. If you fancy a sports car, he or she may show you the V8 and V12 models pumping out 600 horsepower that can go from zero to 60 in under five seconds.
You probably don't need all that power. But the salesperson is pretty good. He or she convinces you that it's great to know you have all that power in the rare event you might actually use it. The whole thing might cost you upwards of six figures (clearly your tech startup just IPO'ed, which is why you can afford this!). But you got the absolute best ride out there – notwithstanding the fact that you will probably only use 10% of your car's full capabilities 90% of the time.
Sounds familiar, right? Off the showroom floor, you probably heard a similar pitch from an enterprise-software exec who tried to sell your company a full-featured, proprietary database or HPC server. This exec convinced you to buy a pricey product because, even though you'll likely only use the extreme scale-up features during crunch periods in your business a few times a quarter, it is great to know you have all that functionality. Your total-cost-of-ownership metric with this purchase is obviously not great. But this is how your company has always bought this type of critical technology, and you want the absolute best to run your business.
Moreover, your team is well versed with these systems. Your data is already on this model of server, and it's too much hassle to move. You pay upfront but get good depreciation benefits and, at least, pride in ownership.
Leasing instead of owning
Sticking with the car analogy: Say you still love the zero-to-60 power of your fancy sports car, but you don't want the hassle of actually owning it—committing to the regular maintenance, worrying about leaving it outside in bad weather, etc. One solution would be to lease the car instead of buying it. You'd have to commit for a few years, but you pay for the car monthly, and the annual maintenance is part of the package. And, importantly, the ongoing maintenance and re-sale at the end of the lease is not your problem.
This is comparable to getting your company's mission-critical software through a term license with maintenance included. In this setup, you run the technology in your own datacenter or virtual private cloud, and you have the responsibility of managing it. BUT, you get support for any outage from the vendor. Just like leasing a car, this is a great model for most software purchases as well. And if you're running a software company that's selling this way, Wall Street probably loves you, because analysts always like the predictability of a recurring-revenue model.
Letting go completely—the ownership-free consumption model
But let's say that when you're making the final decision about your car, you suddenly decide you don't actually want to own or lease one. With the wide availability of low-cost, ride-sharing services like Uber and Lyft, why not forego having your own car altogether, and just summon a ride from your smartphone whenever you have to get from point A to point B? That's all that's really important to you anyway.
Similarly, in the cloud or hosted software-as-a-service (SaaS) world, the brand of software you consume matters somewhat. But what matters just as much, if not more, are more basic concerns: Whether the vendor has a range of services for you to pick from; if you can get the software going in seconds; is billing easy; and is the overall experience efficient and pleasant.
But overall, the cloud model gives you the flexibility to do things like spin more clusters during the peak holiday season (sure, you pay surge pricing, just like Uber, but it's probably worth it). There are no monthly payments for your computing power—you just pay for what you use, like a utility, and never have to worry about maintenance for your systems. At some point, you may find the convenience of the cloud valuable enough to spend even more on your compute needs than you would on your private cloud or owned-software spend.
OpenCloud: the Uber Black of modern IT
Open-source technology, by virtue of its millions of downloads, creates tremendous brand- equity value which gives open-source products a headstart in cloud environments. In the future, I predict we'll see more open-source setups that are more like the Uber Black on-demand ride experience: You don't have to deal with the hassles of car ownership, and are just summoning a quick ride. But you'd like to ride in style – only the best for your business, of course!
Similarly, with IT, you may want the ease of a pay-as-go cloud model, but also some bells and whistles, or extra features or security to ensure your company has a premium cloud experience. Think of this like Uber Black, or even, in the future, Uber or Lyft partnering with Tesla to ensure you get a trendy, green Tesla every time you call for a car. Companies running mission-critical systems will want the absolute best to run their business and will likely opt for an open-source solution delivered on a cloud service. On the other hand, small- to mid-sized businesses and companies managing non-critical workloads may be fine with a good-enough solution from a cloud provider, so we expect to see them co-exist.
Overall, the burden in modern IT environments today is on open-source vendors to provide a cloud-native experience–complete with easy onboarding, quick time to value and low maintenance costs–to commercialize the technologies successfully. This goes beyond a cloud "compatible" experience in which a company's software also runs in the cloud. Instead, the technology provides the unique, full-service experience that cloud customers have come to expect.
If you do that well as MongoDB did with its open-source Atlas database, you can create a solid edge over the "good enough" services that cloud providers may offer. If you falter, as open-source companies like Hortonworks did, competing cloud services like AWS EMR or Databricks can take over.
The future of open source is in the cloud, and the future of cloud is heavily influenced by open source. Going forward, I believe the diamond standard in infrastructure software will be building a legendary open-source brand that is adopted by thousands of users, and then delivering a cloud-native, full-service experience to commercialize it. Along the way, non- open-source companies that use cloud "time-to-value" effectively, as well as hybrid open-source solutions delivered on multi-cloud and on-premise systems, will continue to thrive. This is the new OpenCloud paradigm, and I am excited about the hundreds of transformational companies that will be formed in the coming years to take advantage of it.
This article originally appeared on Forbes.
This material is provided for informational purposes, and it is not, and may not be relied on in any manner as, legal, tax or investment advice or as an offer to sell or a solicitation of an offer to buy an interest in any fund or investment vehicle managed by Battery Ventures or any other Battery entity. 
The information and data are as of the publication date unless otherwise noted.
Content obtained from third-party sources, although believed to be reliable, has not been independently verified as to its accuracy or completeness and cannot be guaranteed. Battery Ventures has no obligation to update, modify or amend the content of this post nor notify its readers in the event that any information, opinion, projection, forecast or estimate included, changes or subsequently becomes inaccurate.
The information above may contain projections or other forward-looking statements regarding future events or expectations. Predictions, opinions and other information discussed in this video are subject to change continually and without notice of any kind and may no longer be true after the date indicated. Battery Ventures assumes no duty to and does not undertake to update forward-looking statements.
*Denotes a Battery portfolio company. For a full list of all Battery investments, please click here.
Back To Blog
ARTICLE BY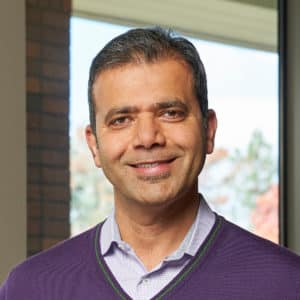 A monthly newsletter to share new ideas, insights and introductions to help entrepreneurs grow their businesses.
Subscribe