Prior to joining Sprinklr* full time in February 2015, Carlos Dominguez sat on the social-media-management company's board for 4 years, as well as on the boards of a handful of other companies during his more than 20-year career at Cisco. Through those experiences, he's gained insight into the subtle nuances that create a positive board dynamic.
During the latest installment of Battery Ventures' SaaS Adventure video series Dominguez shares this advice, as well as the story of his career growth at Cisco, and his thoughts on creating a more diverse tech community. You can view the first two segments of the discussion here.
In segment 3, above, Dominguez shares how a personal experience as a young boy, watching his father struggle as an immigrant in a new country, led to his competitive nature and drive to succeed.  "If there is something to be done, I'll work ten times harder than anyone else in the room," Dominguez tells Agrawal. He credits his 20-year run at Cisco, during the height of the networking company's explosive growth, to this work ethic. "I had to continuously reinvent myself every three years," he states. This reinvention allowed him to witness first-hand the transformative power of technology. "That's probably one of the greatest gifts I've ever had," Dominguez states.
Segment 4: Building a Board
In segment 4, Dominguez shares his perspective on two crucial factors for creating a positive board dynamic. First, he advises to build a board that is diverse in knowledge—gathering directors with financial, sales execution, technical and industry expertise; "That's board 101" he states. The second element, he observes, is more subtle, yet crucially important: the culture within the board and how people work together. "Understanding those dynamics, which are not visible when you are building the board, is the difference between winning and losing."
During this segment, Agrawal and Dominguez also discuss diversity, not just within the boardroom, but in the technology industry as a whole. "It is a big problem, but you have to boil it down to one or two things you can do to affect the outcome, and the closer you can get to the root cause, the more successful you will be," Dominguez explains.
Carlos Dominguez was the fourth guest in Agrawal's SaaS adventure video interview series. To watch previous episodes featuring Ragy Thomas, CEO of Sprinklr; Jyoti Bansal, founder of AppDynamics; Phil Fernandez, CEO of Marketo; and more, go here.
*For a full list of all Battery investments and exits, please click here.
Back To Blog
ARTICLE BY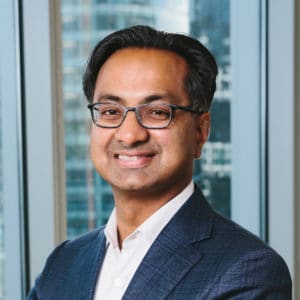 A monthly newsletter to share new ideas, insights and introductions to help entrepreneurs grow their businesses.
Subscribe