Perhaps no aspect of B2B technology is as high-profile right now as cybersecurity. From routine email phishing scams to sophisticated, and potentially catastrophic, nation-state attacks, cybersecurity is constantly in the headlines—and is providing plenty of opportunity for innovative startups to build impactful new businesses.
And some of these businesses can get really, really big.In this episode of our Billion-Dollar B2B podcast, Battery's Dharmesh Thakker talks with Dmitri Alperovitch, the co-founder and former CTO of endpoint-security pioneer CrowdStrike, about that firm's evolution from a small startup to a global, cloud-native enterprise with more than a billion dollars in annual recurring revenue. How did CrowdStrike do it? According to Alperovitch, there were a number of factors that helped the company scale.
A cloud-native approach
CrowdStrike knew it wanted to build its solution in the cloud, to stay lightweight, nimble and manageable. The approach would also help save engineering resources, since they wouldn't be spread between cloud and large, clunky, on-premise installations.
At the time, this was not a popular view among large banks and other potential clients, who preferred an on-premise approach, which was considered safer at the time, according to Alperovitch. But he says his team stuck to its guns and, eventually, customers realized the benefits of this approach. "The idea that you could push an update once a day and protect someone . . . that was just ludicrous," Alperovitch says. Being cloud-native also made it easier to respond to cloud-based, cyberattacks later on.
A remote-first culture, and a singular focus on talent
CrowdStrike was remote before remote was cool. The company never had a true geographic "center of gravity", to the consternation of some of its board members, Alperovitch recalls. But this distributed model allowed CrowdStrike to hire the best talent, from anywhere.
And CrowdStrike's focus on top talent was a core differentiator for the firm, Alperovitch says, allowing it to build better products and be more innovative. "That was always my rule of thumb—hire people that are smarter than me, that are better than me, in every way," and learn from them, he says. "I knew that building something of this complexity would be super, super hard, and we needed to find literally the best people in the world to do it." Alperovitch adds that CrowdStrike didn't have to replace many executives as the company scaled; it hired people who could fit into a large, complex, and potentially public organization early on.
Realistic expectations on product
Alperovitch says some of CrowdStrike's competitors thought they could build technology strong enough to stop all breaches, all of the time. But he found that unrealistic. "The idea that you were just going to build one widget that's going to magically secure everything . . . that was not going to work," Alperovitch said. Instead, he and his executives viewed the threat landscape as a strategic, cat-and-mouse game of sophisticated actors, much like a chess game. This allowed the company to stay nimble and adapt to new threats with its products.
Building an enterprise sales motion early
Bottoms-up, product-led growth is all the rage now. But for CrowdStrike, building a real enterprise sales motion early helped the firm win sales, Alperovitch says. "We knew that with a SaaS-based model, with a cloud-based solution, we would eventually be able to go down into the mid-market," he says.
Still, early sales weren't easy, or particularly targeted: The company at first sold customers anything they could afford. But they quickly learned that working with executives, such as chief information security officers, who had come out of law enforcement, or the government-intelligence community often paid the most dividends; these executives understood the threat of large cyberattacks waged by rogue nations and other parties.
This material is provided for informational purposes, and it is not, and may not be relied on in any manner as, legal, tax or investment advice or as an offer to sell or a solicitation of an offer to buy an interest in any fund or investment vehicle managed by Battery Ventures or any other Battery entity. 
The information and data are as of the publication date unless otherwise noted.
Content obtained from third-party sources, although believed to be reliable, has not been independently verified as to its accuracy or completeness and cannot be guaranteed. Battery Ventures has no obligation to update, modify or amend the content of this post nor notify its readers in the event that any information, opinion, projection, forecast or estimate included, changes or subsequently becomes inaccurate.
The information above may contain projections or other forward-looking statements regarding future events or expectations. Predictions, opinions and other information discussed in this video are subject to change continually and without notice of any kind and may no longer be true after the date indicated. Battery Ventures assumes no duty to and does not undertake to update forward-looking statements.
*Denotes a Battery portfolio company. For a full list of all Battery investments, please click here.
Back To Blog
ARTICLE BY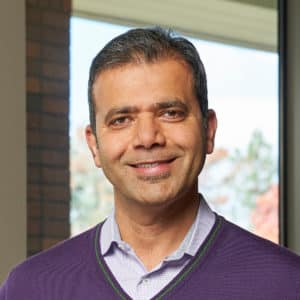 A monthly newsletter to share new ideas, insights and introductions to help entrepreneurs grow their businesses.
Subscribe