It may be true that software is "eating the world", and every company on the planet is going digital. But in many ways, hardware is now moving back into the tech-industry limelight—and generating stock-market value–as consumers clamor for new smart, Internet-enabled products.
Think about it: Some of the hottest companies in tech today are not pure software companies, like the Microsofts or Oracles of yesterday. They're enterprises that are packaging software with hardware to produce great experiences for consumers and businesses: Apple with groundbreaking phones and tablets; Tesla with electric (and soon, self-driving) cars; Nest with smart thermostats; and Ring with smart home-entry systems, to name a few. Most important, many of these products are powered with another form of hardware–next-generation computer chips—which are themselves injecting life into a once-staid corner of the tech economy.
Nvidia, for example, which is building a big new business in chips powering artificial-intelligence applications, was the best-performing stock on Nasdaq last year. Shares have surged 633% in the last two years, as of June 30. Meanwhile, chip giant Intel—aware of the need to upgrade its industry-setting (but aging) technology—earlier this year shelled out $15 billion for Israeli company MobileEye, which creates technology for self-driving cars including cameras, sensor chips and in-car networking.
All told, in 2015, semiconductor companies drove $60 billion in mergers-and-acquisitions activity as they tried to stay competitive in a fast-changing market and adjust to new consumer and corporate needs. The comparable M&A figure in 2016, based on anticipated deal closures, may top $116 billion, according to SEMI, an industry group that tracks the micro- and nano-electronics industries.
Why now?
So why is all this consolidation and innovation happening? The bottom line is that many new technologies, including those driven by artificial intelligence and the analysis of huge quantities of data, require new, specialized computer chips–not the old-style processors made mainly by Intel that are focused on performance, and becoming tinier, more efficient and more powerful over time. Intel's chips were perfect for PCs and servers, but not so much for mobile phones or self-driving cars.
Nvidia's chips, for example, were originally used in the computer-gaming world because they could handle fast-moving videos and images. That's similar to the type of technology necessary to make sense of road conditions in a self-driving car. Even Google is developing new processors for advanced image analysis, an outgrowth of its TensorFlow AI-software project. This is all similar to the technology underlying mobile phones: These devices always were optimized for power and battery life, not heavy-duty, computer processing. For this reason they didn't use standard Intel chips.
Moore's Law, which basically says that chip advances will double computing power every two years, is based on the idea of compressing and stacking transistors into smaller and smaller spaces on chips, and then into three dimensions. But Intel said in a regulatory filing last year that it is taking longer to release new types of chips with smaller transistors, and executives have said the company needs to use new types of technology to keep improving its products in the same way it has historically. It's another sign chips are entering a new era.
Putting the "silicon" back in Silicon Valley
So as big chip companies try to innovate and buy their way into the future, small startups are getting into the act. Entrepreneurs with experience in chip design have started new companies such as Cerebras, Innovium and Fungible* to build new types of semiconductors optimized for big data, cloud datacenters and artificial intelligence. Another such startup, Movidius, was acquired by Intel last year after raising $86.5 million in venture capital.
Indeed, this new crop of companies is unusual in that they require big capital outlays from investors to get going. Many VCs had soured on these types of investments in recent years, particularly after losing money on some of the capital-intensive companies that were part of the clean-tech investment trend ten years ago. But with machine learning and AI—both based on analyzing huge quantities of data—driving so much innovation today, VCs may have little choice but to jump on the bandwagon and fund new chip technology in order to generate the types of investment returns to which they're accustomed.
We shouldn't forget that innovation in the chip industry harkens back to Silicon Valley's early, formative days, when semiconductor giants like Fairchild, Intel and AMD took over the old orchards and farms north of San Jose and put the region on the global economic map. Software was considered an afterthought. Remember that IBM in the 1980s decided to focus on next-generation hardware, like PCs, servers and storage, and, famously, struck a deal with a then-tiny company outside Seattle called Microsoft to let that company do the nuisance work of writing software and operating systems.
Microsoft then became the most valuable tech company in the world as it standardized its "software" stack to run on any hardware platform, and kicked off huge growth in a broader software ecosystem. IBM struggled to stay relevant.
Now, the tables have turned. Even among the vaunted "FANG" software stocks—Facebook, Amazon, Netflix and Google—three of them are also working on generating material revenue through hardware/software combinations: Facebook with its Oculus virtual-reality system, Amazon with Alexa, and Google with its Waymo self-driving car project. Hardware, it seems, is having a moment. So spend some money to fix up that flux capacitor, Marty McFly—in the once-moribund chip industry, it's back to the future.
This post originally appeared in Forbes.
This material is provided for informational purposes, and it is not, and may not be relied on in any manner as, legal, tax or investment advice or as an offer to sell or a solicitation of an offer to buy an interest in any fund or investment vehicle managed by Battery Ventures or any other Battery entity. 
The information and data are as of the publication date unless otherwise noted.
Content obtained from third-party sources, although believed to be reliable, has not been independently verified as to its accuracy or completeness and cannot be guaranteed. Battery Ventures has no obligation to update, modify or amend the content of this post nor notify its readers in the event that any information, opinion, projection, forecast or estimate included, changes or subsequently becomes inaccurate.
The information above may contain projections or other forward-looking statements regarding future events or expectations. Predictions, opinions and other information discussed in this video are subject to change continually and without notice of any kind and may no longer be true after the date indicated. Battery Ventures assumes no duty to and does not undertake to update forward-looking statements.
*Denotes a Battery portfolio company. For a full list of all Battery investments, please click here.
Back To Blog
ARTICLE BY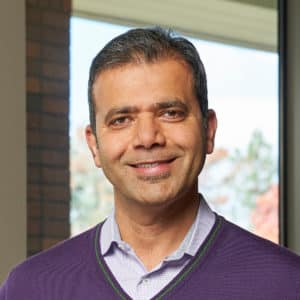 A monthly newsletter to share new ideas, insights and introductions to help entrepreneurs grow their businesses.
Subscribe