Last week brought more evidence that open-source software has gone mainstream—and that the IPO market for business-focused tech companies is back.
Open-source company Elastic, whose software helps big companies like Uber, Walgreens, Adobe and Merck build search functionality into their online products, on Wednesday filed papers to go public. The company's technology has been downloaded over 350 million times since 2013, according to the company's S-1 filing.  Elastic said it has over 5,500 customers–representing 32% of the Fortune 500–and logged $159.9 million in revenue in the 12 months ended July 30.
What's perhaps not so obvious, however, is how Elastic represents an emerging business model for a new generation of enterprise-focused, public tech companies.
As recently as a few years ago, many market and tech observers thought an open-source business model just wouldn't work. (After all, how can anybody make money from free software?) Hortonworks, for instance, went public in 2014 and initially struggled before finding its footing; it has since adjusted its business model to sell more feature-rich products beyond its support offering.
Last year, we launched our Battery Open Source Software Index (BOSS) to track popular open-source projects and, increasingly, the companies successfully commercializing them. Elastic, which commercializes the Elasticsearch project, ranked seventh. But the list includes many other companies that have since gone public or been acquired: No. 9 MongoDB, for example, went public in October; Cloudera, which commercializes No. 6 technology Hadoop, IPO'ed last year; and Github, which sells a hosted enterprise version of No. 2 project Git, was acquired by Microsoft for $7.5 billion in June.
Mulesoft, another open-source software company, went public last year and was acquired by Salesforce for $6.5 billion earlier this year. And, of course, the #1 BOSS open-source project, Linux, is commercialized by Red Hat, a public company worth more than $25 billion as of last week, according to Yahoo Finance.
We have learned many lessons from observing and working with some of the open-source companies on the index, and previously shared thoughts on licensing models, sales efficiency and the R&D leverage that open source companies can benefit from (meaning they benefit from product improvements contributed by the open-source community). Indeed, Elastic, according to its regulatory filing, boasts 100,000 meetup members across 194 developer groups in 46 countries.
The impressive 350 million downloads of its technology that Elastic has seen across several million organizations, according to the S-1, helped the company get a solid footing with developers without compromising its ability to charge people later for a more-robust product. The paid product is a pay-as-you go subscription that offers enterprise-scale features and better customer support. The company's path to snaring paying corporate customers has been pretty simple: Spend sales and marketing dollars to build a grassroots community of developers, then encourage them to contribute to the code base and evangelize the technology within their own companies.
This setup also allows companies like Elastic to get more operational leverage out of their sales and marketing spending. Back in 2013, when Elastic competitor Splunk—which is not an open-source company—had around $200 million in revenue, according to company regulatory filings, it spent about $125 million on sales and marketing—or around 63% of revenue. Today, Elastic spends about 52%.
Roughly speaking, for each dollar spent on sales and marketing in fiscal 2017 ($57 million), Elastic has also successfully added more than $1 to its topline revenue base; the company added about $72 million in fiscal 2018 to the end the year at $160 million in total revenue. Clearly, its strategy of offering paid software on top of its open-source technology has been efficient.
The biggest threat to enterprise-grade, open-source companies like Elastic may be competition from huge cloud-service providers like Amazon and Google, especially for certain open-source licensing models. Amazon, for example, offers a hosted Elastic solution called Amazon Elasticsearch Service that competes directly with the company's proprietary technology. Still, as many companies move toward multi-cloud strategies to avoid vendor lock-in, they're more receptive to neutral, pure open-source vendors that can offer portability across cloud providers. Additionally, vendors like Elastic have stayed ahead of the cloud competition by continuing to offer more value in their commercial products based on the open core.
The fact that the core technology sold by these companies is free and readily available on the Internet is of course a more basic issue, though there have been plenty of large companies willing to pay for these solutions in return for added features, service and security. CTOs and IT leaders at companies ranging from big banks to consumer e-commerce companies have said that often, they prefer open-source technology for most infrastructure projects not just because of the technology's low cost, but because it allows them to access more cutting-edge, modern software. Indeed, many popular open-source projects trace their roots back to projects initiated inside webscale giants like Google (Kubernetes), Yahoo (Hadoop), Netflix (Spinnaker) and Lyft (Envoy), among others.
Clearly, there's a growing trend of popular open-source projects turning into not just commercially viable companies, but large public firms. We're anxious to keep tracking this trend and see what the next chapter in Elastic's story brings.
This article originally appeared in Forbes.
The information contained herein is based solely on the opinions of Dharmesh Thakker and nothing should be construed as investment advice. This material is provided for informational purposes, and it is not, and may not be relied on in any manner as, legal, tax or investment advice or as an offer to sell or a solicitation of an offer to buy an interest in any fund or investment vehicle managed by Battery Ventures or any other Battery entity.
This information covers investment and market activity, industry or sector trends, or other broad-based economic or market conditions and is for educational purposes. The anecdotal examples throughout are intended for an audience of entrepreneurs in their attempt to build their businesses and not recommendations or endorsements of any particular business.
Content obtained from third-party sources, although believed to be reliable, has not been independently verified as to its accuracy or completeness and cannot be guaranteed. Battery Ventures has no obligation to update, modify or amend the content of this post nor notify its readers in the event that any information, opinion, projection, forecast or estimate included, changes or subsequently becomes inaccurate.
Back To Blog
ARTICLE BY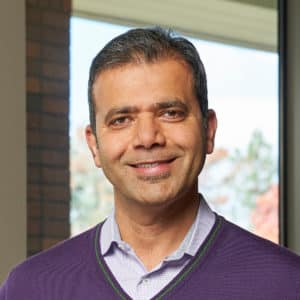 A monthly newsletter to share new ideas, insights and introductions to help entrepreneurs grow their businesses.
Subscribe