A few months ago, we had the pleasure of meeting Idan Ninyo and Eyal Mamo, the founders of the founders of Israel-based Bionic*. Bionic had received its initial funding from Cyberstarts, an Israel-based VC fund founded by Gili Raanan. What became obvious was that they were onto something very special and potentially very meaningful in the application-intelligence and security space.
Specifically, their innovation could enable enterprises to accelerate digital transformation by releasing applications at an unprecedented pace with confidence and compliance. That checked two major boxes in our investment themes: enabling tectonic shifts in application development, like we did with our recent investments in, for example, JFrog*, Sumo Logic*, and InfluxData* and securing the resulting new cloud infrastructure and applications, like we did with our recent investments in, for example, Bridgecrew*, Contrast Security* and Sumo Logic*. Combined with our experience in working with companies founded in Israel and then introducing them to the U.S. market, we quickly gained conviction in Bionic's big idea.
In the post-Covid era, we have seen a large-scale shift in cloud adoption, with more than $75B in spend shifting from legacy systems to major cloud providers, according to company data and research from Goldman Sachs. This, in turn, has opened up doors to software-led innovation and digital transformation across industries. Subsequently, software applications are being designed and released at an unprecedented pace by both large enterprises and start-up innovators alike. However, these applications are ever- more connected and at risk of exposing confidential data. Given the pace and complexity, it's impossible for developers to manually document application behavior and data use, resulting in chaos and unacceptable risk.
Bionic solves this dilemma because it can reverse-engineer applications in an automated way, inside the development environment, into an "inventory graph". This inventory graph can be queried in many ways, answering questions such as: "What personally identifiable information (PII) does this application expose?" or, "What database systems, tables, and fields does this application rely on?" or, "Is this application in compliance with regulatory requirements, such as FedRAMP?" And best of all, when issues are discovered, Bionic can automatically remediate them in the development environment.
Idan and Eyal impressed us with their unique backgrounds combining deep security research and hands-on development experience with agile software deployment. We love to partner with practitioners who have experienced the pain their business is trying to solve first-hand; it was clear Idan and Eyal were taking a fundamentally novel approach to map and secure applications with profound impact on application-release velocity and compliance. Their traction with some of the largest financial-services, healthcare and technology companies at such an early stage spoke volumes about the market urgency around agile application launch. Several chief information security officers and development leads we talked to acknowledged the need to map applications inside out, understand the exposure of secure infrastructure and private data, and proactively manage this risk to move forward with confidence.
We look forward to partnering with the team as we scale Bionic's sales, marketing, and customer-success teams and help them expand their North American operations. We could not be more thrilled to work with what we consider a world-class team of experts and practitioners, and leverage the Battery CxO network to help achieve scale.
On a personal note, Rene is very much look forward helping Bionic create the application-intelligence category, much as he had the privilege and joy of helping create the application-centric network security category during his 11-year career as CMO of Palo Alto Networks.
Battery Ventures provides investment advisory services solely to privately offered funds. Battery Ventures neither solicits nor makes its services available to the public or other advisory clients.  For more information about Battery Ventures' potential financing capabilities for prospective portfolio companies, please refer to our website.
*Denotes a past or present Battery portfolio company. For a full list of all Battery investments, please click here. Investments identified above are for illustrative purposes only. No assumptions should be made that any investments identified above were or will be profitable. It should not be assumed that recommendations in the future will be profitable or equal the performance of the companies identified above.
Content obtained from third-party sources, although believed to be reliable, has not been independently verified as to its accuracy or completeness and cannot be guaranteed. Battery Ventures has no obligation to update, modify or amend the content of this post nor notify its readers in the event that any information, opinion, projection, forecast or estimate included, changes or subsequently becomes inaccurate.
Back To Blog
ARTICLE BY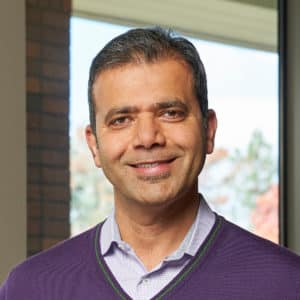 A monthly newsletter to share new ideas, insights and introductions to help entrepreneurs grow their businesses.
Subscribe