What does success really look like when building a disruptive SaaS business? This is a question Neeraj Agrawal, a general partner at Battery Ventures, receives a lot.
"Most entrepreneurs will be able to tell you that they define success as getting to $100 million of ARR (annual recurring revenue) and, ideally, a billion dollar outcome," Agrawal notes. But how do they get there? What is appropriate level of growth for SaaS companies? And how do they allocate their company resources appropriately make it happen? For most founders, the answers to these questions are less clear.
To dig into these issues, Agrawal recently sat down with Alex Theuma from The SaaS Revolution podcast. During the interview, Theuma and Agrawal dissect seven key phases for go-to-market success, which Agrawal recently outlined in a widely read blog post–first published on TechCrunch–called "The SaaS Adventure". These phases are centered around what Agrawal has coined as the "triple, triple, double, double, double" (T2D3 for short) roadmap for annualized revenue growth.
The T2D3 roadmap, while not the only route to success, is modeled on a revenue path followed by high-profile, public SaaS companies such as Marketo*, Omniture*, Salesforce, Workday and Zendesk. "Ultimately, I think venture capitalists are pattern recognizers at their core," Agrawal tells Theuma. "We realized there was this pattern developing with the companies we worked with, and that it provided a natural way to sequence growth both from a financial and operational perspective."
Listen to Agrawal's discussion with Theuma in the podcast above to learn more about these revenue milestones and Agrawal's advice for scaling SaaS companies through these key inflections points.
This material is provided for informational purposes, and it is not, and may not be relied on in any manner as, legal, tax or investment advice or as an offer to sell or a solicitation of an offer to buy an interest in any fund or investment vehicle managed by Battery Ventures or any other Battery entity. 
The information and data are as of the publication date unless otherwise noted.
Content obtained from third-party sources, although believed to be reliable, has not been independently verified as to its accuracy or completeness and cannot be guaranteed. Battery Ventures has no obligation to update, modify or amend the content of this post nor notify its readers in the event that any information, opinion, projection, forecast or estimate included, changes or subsequently becomes inaccurate.
The information above may contain projections or other forward-looking statements regarding future events or expectations. Predictions, opinions and other information discussed in this video are subject to change continually and without notice of any kind and may no longer be true after the date indicated. Battery Ventures assumes no duty to and does not undertake to update forward-looking statements.
*Denotes a Battery portfolio company. For a full list of all Battery investments, please click here.
Back To Blog
ARTICLE BY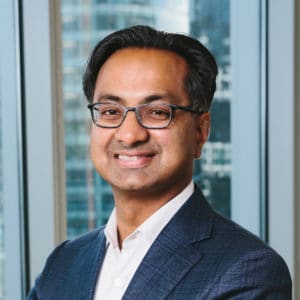 A monthly newsletter to share new ideas, insights and introductions to help entrepreneurs grow their businesses.
Subscribe